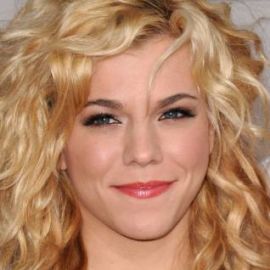 The Band Perry
Country-Pop Crossover Band Made Up of Siblings; Known for "If I Die Young" and "Better Dig Two"
The Band Perry is a pop band made up of siblings Kimberly Perry (lead vocals, guitar), Reid Perry (bass guitar, background vocals) and Neil Perry (mandolin, bouzouki, background vocals). They initially made country music and achieved great success in that genre with singles such as "If I Die Young" and "Better Dig Two."
The Band Perry released their debut album, the eponymous The Band Perry, with Republic Nashville in October of 2010. "If I Die Young," which was on the album, reached #1 on the Billboard Hot Country chart and the Billboard Adult Contemporary chart. The band's first album has since been certified multi-platinum.
The Band Perry followed up the tremendous success of their first album with their sophomore release, 2013's Pioneer. Two singles from Pioneer hit #1 on the U.S. Country Airplay chart, "Done" and "Better Dig Two."
Although The Band Perry always had a pop element to their country music, they made the full-on crossover to pop music in 2017 and began to release new music independently in 2018. On September 21, 2018, they released a five-song EP, Coordinates.
In addition to their musical endeavors, the Perry siblings are also philanthropists – in the past, they have put on a concert to benefit Heifer International and their fight to end global hunger. They also generously covered the burial expenses for a mother and eight of her children who died in an accidental house fire in Greenville, Kentucky, in addition to paying for the burn treatment and hospital stays for the surviving daughter and father. The Band Perry has been known to volunteer their time to support Alzheimer's research.
Videos
---