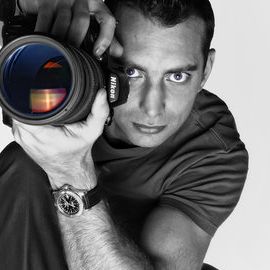 Thomas Collins
Thomas L. Collins was born, raised, and educated in Oklahoma and came to New York City as a young man to seek a career in advertising.
After early years as a direct-marketing advertising agency copywriter, Mr. Collins served as Advertising Manager of the book publisher Simon & Schuster and Vice President and Copy Chief of the Wunderman agency (today Wunderman Cato Johnson)
In 1965, he and Stan Rapp formed Rapp & Collins, their own full-service direct-marketing agency. It was acquired ten years later by Doyle Dane Bernbach and is now part of the worldwide $1.5 billlion network of Rapp/Collins direct-marketing advertising agencies owned by the parent company Omnicom.
After 20 years at Rapp & Collins as Creative Director and Plans Board Chairman, Mr. Collins left the firm in 1986 to devote himself to speaking, writing, and consulting. For five years he wrote a column on direct-marketing advertising copy principles for Direct Marketing Magazine, and in 1988 was featured on the front cover of the magazine and in an inside cover story as a "great American copywriter."
He has received numerous awards for a lifetime of creativity and strategic thinking in direct marketing, including the Philadelphia Direct Marketing Man of the Year Award, the Silver Apple Award of the Direct Marketing Club of New York, and the Irving Wunderman Award of the Direct Marketing Creative Guild. In 1989, he and Stan Rapp were jointly named Direct Marketer of the Year by Direct Marketing Day of New York.
Collins and Rapp have co-authored four books with combined worldwide sales in all editions to be more than 300,000 copies: MaxiMarketing (1986; recently republished as The New MaxiMarketing), The Great Marketing Turnaround (1990), Beyond MaxiMarketing (1994), and Send 'Em One White Sock (1998).