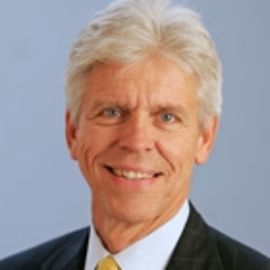 Thomas DeLong
Author, Harvard Business School Professor of Management Practice and Organizational Behavior
Thomas J. DeLong teaches globally in a myriad of executive programs and consults with leading organizations on the process of making individual and organizational change. His 2011 book, Flying Without a Net: Turn Fear of Change into Fuel for Success, centers on the challenges of helping talented professionals who are resistant to change. He is also the Philip J. Stomberg Professor of Management Practice in the Organizational Behavior area at the Harvard Business School. Before joining the Harvard Faculty, DeLong was Chief Development Officer and Managing Director of Morgan Stanley Group, Inc., where he was responsible for the firm's human capital and focused on issues of organizational strategy and organizational change.
DeLong co-authored two books focused on leading professional service firms, When Professionals Have to Lead: A New Model for High Performance (Harvard Business School Press, 2007) and Professional Services: Cases and Texts (McGraw-Hill/Irwin 2003). DeLong has coauthored two Harvard Business Review articles, "Let's Hear It for B Players" and "Why Mentoring Matters in a Hypercompetitive World". His 2011 series of articles in the Harvard Business Review focus on why high achieving professionals often unwittingly sabotage their effort to excel.
Related Speakers View all
---
Nitin Nohria

Dean of Harvard Business School

Dave Logan, PhD

Author of New York Times #1 Bestseller "Tribal Leade...

Shawn Achor

Harvard Professor, Researcher & Positive Psychology ...

Cheryl Cran

Future of Work & Change Leadership Expert; Author of...

Robert Eccles

Visiting Professor of Management Practice, Saïd Busi...

Ram Charan

World-Renowned Business Advisor, Execution Expert & ...

Robert H. Miles

Robert H. Miles is the global thought and practice l...

Garrison Wynn

Comedian & Motivational Business Expert

Afterburner

US Fighter Pilots & Team-Building Experts

John Sweeney

Inspiring Innovation at the Speed of Laughter

John P. Kotter

Leadership & Change Management Guru

Joseph Grenny

New York Times Bestselling Author; Leading Social Sc...

Adrian Gostick

Founder of The Culture Works & Bestselling Author of...

Marshall Goldsmith

Executive Educator & Coach; Best-Selling Author of "...

Chester Elton

#1 Bestselling Business Author, Organizational Cultu...

David Allen

Bestselling Author & Founder of The David Allen Company

Emma-Kate Swann

Vice President of Leadership & Transformation at Hea...

Ranjay Gulati

Paul R. Lawrence MBA Class of 1942 Professor of Busi...

Peter Guber

Executive, Entrepreneur & #1 NYT Bestselling Author,...

Tim Sanders

Bestselling Author, Technology Pioneer, Expert on Co...
More like Thomas