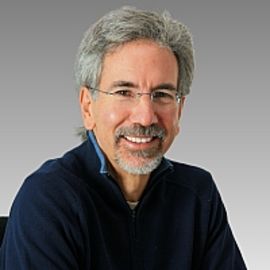 Thomas Gilovich researches how people evaluate information in their everyday and professional lives, and how they use that information to draw conclusions, form beliefs, and embark on courses of action. He is also interested in the emotional states that both influence and follow from people's judgments. His research has been funded by the National Science Foundation and the National Institute of Mental Health. An award-winning teacher, Tom is a Professor of Psychology at Cornell University and co-director of the Cornell Center for Behavioral Economics and Decision Research. He has authored several books on these and related topics, notably "How We Know What Isnt So: The Fallibility of Human Reason in Everyday Life," and with Gary Belsky, "Why Smart People Make Big Money Mistakesand How to Correct Them: Lessons from the New Science of Behavioral Economics."
Tom received his B.A. in Psychology from the University of California and his PhD in Psychology from Stanford University. He is a Fellow of the American Psychological Association, the Association for Psychological Science, and the Society for Personality and Social Psychology.
Speech Topics
---
How to Evaluate Information More Effectively and Make More Rewarding Decisions
Understanding the most common shortcomings in how people seek out and evaluate information is the key to making more better decisions.
Why Smart People Make Big Money Mistakes
Drawing upon the psychological insights that have given birth to the field of behavioral economics, Tom explains the features of how the mind works that give rise to problems in how even the smartest people, and the smartest organizations, make financial decisions.
Related Speakers View all
---
Uri Gneezy

Professor of Economics and Strategy and the Epstein/...

Dan Ariely

Behavioral Economist; Professor at Duke University; ...

Joan Borysenko, Ph.D.

Behavioral Scientist & Best-Selling Author

Dr. Daniel Crosby

Psychologist and Behavioral Finance Expert

Deborah H. Gruenfeld

Professor, Leadership & Organizational Behavior at t...

Eduardo Briceño

Growth Mindset and Improvement Expert; Co-Founder & ...

Meir Statman

Author of What Investors Really Want and Speaker on ...

Story Musgrave, M.D.

Retired NASA Astronaut; Physician & Professor at Art...

Mihaly Csikszentmihalyi

Pioneer in Understanding Happiness, Creativity, Fulf...

Kevin Dutton

Expert on the Science of Social Influence

Eldar Shafir

Professor Behavioral Science and Public Policy & Pro...

Shawn Achor

Harvard Professor, Researcher & Positive Psychology ...

Erik Kobayashi-Solomon

Specialist in Climate Change Investing, Corporate Va...

Mitch Resnick

Mitchel Resnick is LEGO Papert Professor of Learning...

Dr. Frank Murtha

Expert on investor psychology and behavioral finance...

Michael I. Norton

Associate Professor of Business Administration, Marv...

Mike Norton

Behavioral Scientist, Incentives and Engagement Expe...

Dr. Lisa Kramer

Expert in Behavioural Finance & Neuroeconomics

Bill Gates

Co-Founder of Microsoft; Co-Chair of the Bill & Meli...

Jack Levin

Author, Sociologist & Researcher on Murder, Prejudic...
More like Thomas