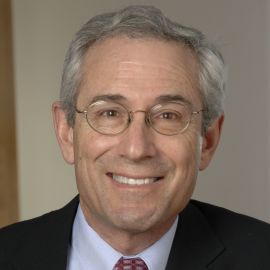 Thomas Insel
Neuroscientist and Psychiatrist; Former Director of the National Institute of Mental Health; President of Mindstrong Health
Thomas R. Insel, M.D, Founder and President of Mindstrong Health, is a psychiatrist and neuroscientist. From 2002-2015, Dr. Insel served as Director of the National Institute of Mental Health (NIMH), the component of the National Institutes of Health (NIH) committed to research on mental disorders. Most recently he led the Mental Health Team at Verily.
Prior to his appointment at the NIMH, Dr. Insel was a Professor in the Department of Psychiatry and Director of the Center for Behavioral Neuroscience at Emory University School of Medicine. He also served as Director of the Center for Autism Research and is a member of the scientific advisory board at the Autism Science Foundation. Dr. Insel is a member of the National Academy of Medicine and has received numerous national and international awards including honorary degrees in the U.S. and Europe.
Related Speakers View all
---
Read Montague

An American neuroscientist and popular science autho...

Andres Lozano

The chair of neurosurgery at the University of Toron...

Daniel Kraft, M.D.

Physician-Scientist; Founder of Exponential Medicine...

Kevin Hines

Brain Health Advocate & Storyteller

Allison Massari

Executive Coach, Entrepreneur, Visual Artist & Burn ...

Elyn Saks

Author of "The Center Cannot Hold" on Her Battle Wit...

James Garbarino

Author, Psychologist, Expert on Violence & Children;...

Dan Buettner

National Geographic Writer, Renowned Explorer & Auth...

Dan Siegel

New York Times Best-Selling Author, Neuropsychiatris...

David R. Dow

David R. Dow has defended over 100 death row inmates...

Mitch Resnick

Mitchel Resnick is LEGO Papert Professor of Learning...

Dr. Joel Selanikio

Award-Winning Physician, Health & Technology Activis...

Giovanni Colella

Co-Founder & CEO at Castlight Health

Toby Cosgrove

Former CEO & President at Cleveland Clinic

Andreas Schleicher

Deputy Director for Education and Skills and Special...

Rudolph E. Tanzi

Alzheimer's Disease Researcher; Expert on the Geneti...

Dr. Anthony Fauci

Director, National Institute of Allergy and Infectio...

Shawn Achor

Harvard Professor, Researcher & Positive Psychology ...

Vilayanur Ramachandran

Neuroscientist; Director of the Center for Brain & C...

Montel Williams

Emmy Award-Winning Talk Show Host Best Known For "Th...
More like Thomas