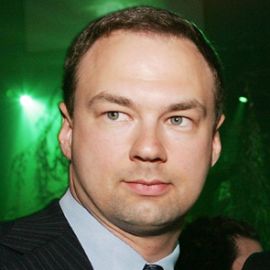 Thomas Tull
Chairman & CEO Legendary Pictures
Thomas Tull has combined his entrepreneurial acumen, deep understanding of film finance and true passion for movies, comic books, video games and fantasy fare to achieve great success co-producing and co-financing event movies with Warner Bros. Pictures. Recent blockbuster successes include Jurassic World, Inception, Clash of the Titans and The Hangover.
Since its inception in 2004, Legendary Pictures has teamed with the studio on other marquee hits such as Batman Begins, Watchmen, the box office sensation 300 and the record-breaking, award-winning film phenomenon, The Dark Knight, which has earned in excess of $1 billion worldwide.
Prior to forming Legendary, Tull was President of The Convex Group, a media and entertainment holding company headquartered in Atlanta.
Tull is a member of the Board of Trustees of the American Film Institute (AFI) and the Board of Directors of Hamilton College, his alma mater. He also serves on the boards of the Fulfillment Fund and the San Diego Zoo and is a minority partner in the six-time Super Bowl champion Pittsburgh Steelers.
Videos
---