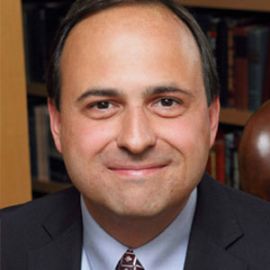 Thomas Woods
Leading Libertarian Thought Leader, American Historian, Political Analyst & New York Times Bestselling Author
Known for his cultivated expertise and unvarnished views on American history, contemporary politics and economics, Thomas Woods is recognized as a notable proponent of the Austrian School of Economics and one of the libertarian movement's brightest and most prolific scholars.
An accomplished academic, Woods has a penchant for debunking common historical and political myths, and educating society on libertarianism and topics ranging from war to capitalism to the Federal Reserve. A senior fellow of the Ludwig von Mises Institute, he is also the creator of Tom Woods' Liberty Classroom, a pay-for-access educational website that offers audio and video content on topics in history, economics and philosophy, and the host of the popular weekday podcast, The Tom Woods Show. He is also a contributing editor of The American Conservative magazine.
The New York Times bestselling author of 12 books, Woods' most recent, Real Dissent: A Libertarian Sets Fire to the Index Card of Allowable Opinion is hailed as a 'must read' by Barrons, and features a foreword from former Congressman Ron Paul prior to Woods demolishing some of the toughest critics of libertarianism in his trademark way.
A frequent media guest, he has appeared on leading outlets, including CNBC, MSNBC, FOX Business Network, C-SPAN, and Bloomberg Television, and radio programs, including NPR, the Dennis Miller Show and the Michael Reagan Show; he is also a regular substitute host on The Peter Schiff Show.
Related Speakers View all
---
Peter Thiel

Former CEO and Co-founder of PayPal; Technology Entr...

Sir Richard Branson

Businessman & Founder of Virgin Group

Charles Robertson

Global Chief Economist, Head of Macro-strategy Renai...

James Traub

Global Affairs & Politics Writer

Daniel Altman

Sports Analytics & Strategy Expert

Dr. Anthony Fauci

Director of the National Institute of Allergy and In...

Muhammad Yunus

Nobel Peace Prize Laureate & Founder of Grameen Bank...

Calvin Trillin

Author, Columnist, Humorist & Political Satirist

Parag Khanna

Leading Geo-Strategist & Author

Jacques Attali

French Economist, Business Leader

Timothy Bartik

The author of "Investing in Kids," Timothy Bartik st...

Alberto Alesina

Professor of Political Economy at Harvard University...

Ronen Bergman

Investigative Journalist

Fredrik Carlström

CEO, Great Works America

Tom Freston

Principal, Firefly3; Former CEO, Viacom Inc.

Robert Lacey

Author, "The Kingdom"

Brian Hoffstein

Contributing Writer

Cody Adams

Managing Editor of The Floating University.

Nancy Pelosi

Speaker U.S. House of Representatives

Patrick Grady

Founder, Former Chairman and CEO Rearden Commerce, I...
More like Thomas