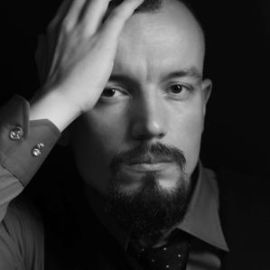 Thorsten J. Pattberg is a German writer, scholar, and cultural critic. He received his PhD in Comparative Studies and World Literature from Peking University. Dr. Pattberg is currently a Visiting Fellow at the Institute for Advanced Studies on Asia, University of Tokyo; and a former Research Fellow at the Institute for Advanced Humanistic Studies, Peking University. He has published four monographs.
His articles have been published in Asia Times, Global Times, China Daily, China Today, Shanghai Daily, Korea Herald, The Korea Times, Taipei Times, South China Morning Post, Southern Weekly, Japan Times, People's Daily, Global Research, Asia Pacific World, Diplomacy Post, Corbett Report, Big Think, RT Russia, and the German Times (Die Zeit); he has given public talks at leading universities in eight countries, and is a member of several academic associations such as the International Association of Comparative Mythology (IACM), the International Association for Comparative Study of China and The West (IACSCW), and the German East Asiatic Society (OAG),
He is an alumnus of Edinburgh University, Fudan University, Harvard University, Tokyo University, and Peking University.
Speech Topics
---
The Future of Global Language and the Rise of Chinese Terminologies
The Coming of Post-Translational Society and The Rise of Chinese Terminologies
Shengren - A New Un-European Archetype of Wisdom
Chinese Universities Vs Western Universities: The Current State of China's Higher Education
West wants to know what China dreams (Zhongguo Meng)
Future will bring more Chinese words and concepts
On Hanban and the Confucius Institute Headquarters
Zero Translation: Chinese Names, Companies, and Brands
Academia, Language, and Imperialism in China
Die Weisen und die Weisheit
Cultures compete for terminologies
The Intellectual Property Rights of Culture
Dialogue among Civilizations, Not a Western Monologue
The Problem of Western Asia Studies
Comparing East and West: Lofty Pragmatism, Confucian Love for Learning, and a New Humanism
What is 'Translation History'? A new discipline in Cultural Studies Explained
Gold, Reformen: Wird China den Dollar vom Thron stossen?
On German Basic Music Education
Related Speakers View all
---
Amy Goodman

Host & Executive Producer, Democracy Now!

Dan Ariely

Behavioral Economist; Professor at Duke University; ...

George Weigel

Distinguished Senior Fellow and William E. Simon Cha...

Lenni Benson

Professor of Law, New York Law School

Laurent Dubois

Haiti Historian; Professor, Duke University

Gregory Johnsen

Near East Studies Scholar, Princeton University

Stephen Walt

Prof. of Intl. Affairs, Harvard University

James Traub

Global Affairs & Politics Writer

Ronen Bergman

Investigative Journalist

Fredrik Carlström

CEO, Great Works America

Jeff Frieden

Professor of Government, Harvard University

Nomi Prins

Distinguished Political-Financial Expert, Journalist...

Steve Coll

Former President & CEO of New America Foundation; Pu...

Paul Muldoon

Pulitzer Prize-winning Irish Poet

Ted Kennedy, 1932-2009

Late U.S. Senator (D) Massachusetts

Jeanne Shaheen

fmr. Governor, New Hampshire (D)

Robert Menendez

U.S. Senator, (D) New Jersey

Stephen Breyer

Associate Justice of the Supreme Court of the United...

Melissa Chiu

Museum Director, Asia Society

John Harbison

Composer; Institute Prof. of Music, MIT
More like Thorsten