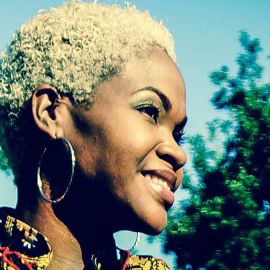 Tiffany Kelly
Survivor, Author & Domestic Abuse Advocate
Tiffany Kelly's story is one of love, hope, redemption and grace that she ultimately found in the hands of her Savior. Her journey towards healing not only delivered her from the depths of destruction, but also brought her from failure to the successful entrepreneur and business woman that she is today.
After enduring a childhood of emotional abuse Tiffany's life took a tragic turn at the hands of men twice her age; boys and men who raped her and took advantage of her youth. She was given away indiscriminately for their pleasure, which left her numb and broken.
Her life spiraled out of control as she walked the tight rope of abusive relationships and sexual assaults throughout her teenage years. The devastation culminated in her being exploited in the erotic entertainment industry at the age of 26. Tiffany fought for her life…trapped inside a world of sex, drugs and domestic violence, which threatened to end her life.
She fought hard, she won the fight, and now, her heart is to motivate and inspire others to believe that they too, can overcome life's most challenging obstacles. That no setback, big or small, can keep you from your purpose. And most importantly, the value of never giving up on the pursuit of your dreams.
Along with running her business and being a dedicated mother, Tiffany is an advocate for women and children who have been exploited in the sex industry. Through Bridget's Dream outreach, prevention and mentorship, Tiffany is committed to helping those who are being exploited see that they are "priceless," and can "dream again," as well as training and equipping others to do the same.
Tiffany is passionate about seeing others restored to their purpose, healed, and walking in their God given destiny. Her journey to redemption will make you laugh, cry and rejoice in the birth of victim turned survivor, turned inspirer.
Join her on her path to publishing her memoir, motivational speaking, and advocacy...the best is yet to come!
Related Speakers View all
---
Dr. Patti Feuereisen

Psychologist; Incest Expert

Amanda Lindhout

Executive Director of The Global Enrichment Foundati...

Bethany Joy Lenz

Actress, Singer-Songwriter & Filmmaker; Known For "O...

Bernice Yeung

Pulitzer Prize-Nominated Author of "In A Day's Work:...

Wendy L. Patrick

Prosecutor, Media Commentator & Behavioral Analyst

Theresa Flores

Human Trafficking Survivor, Best Selling Author, Vic...

Tim Ballard

Author, Anti-Human Trafficking Activist, Founder & C...

Andy Cohen

Co-CEO, Gensler

Lee Anne Callahan-Longo

G.M., Parkwood Entertainment

Jennifer Baumgardner

Author of "Look Both Ways"

Laci Green

Vlogger, Public Sex Educator & Feminist

Jamie Bissonnette

James Beard Award-Winning Chef and Owner of Coppa & ...

Kish Rajan

Director, Governor's Office of Business and Economic...

Lakshmi Shyam-Sunder

Non Executive Director.

Robin Quivers

Radio Personality; Author; Actress; News Anchor & Co...

Ilan Zechory

Co-founder, Rap Genius

Shay Mitchell

Actress, Known for Her Role in "Pretty Little Liars"

April Rose

Cast Member on MTV's Hit Series "Girl Code"

Kate Del Castillo

Actress Known For "Under the Same Moon"

Carissa Phelps

Social Entrepreneur, Advocate & Author of "Runaway G...
More like Tiffany