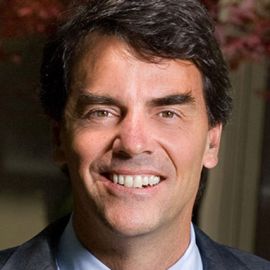 Tim Draper is an American venture capital investor, and founder of Draper Fisher Jurvetson, Draper University, Draper Venture Network, Draper Associates, and Draper Goren Holm.
His most prominent investments include Baidu, Hotmail, Skype, Tesla, SpaceX, AngelList, SolarCity, Ring, Twitter, DocuSign, Coinbase, Robinhood, Ancestry.com, Twitch, Cruise Automation, and Focus Media. In July 2014, Draper received wide coverage for his purchase at a US Marshals Service auction of seized bitcoins from the Silk Road marketplace website. Draper is a major proponent of Bitcoin and decentralization.
In 2013, Draper launched Draper University of Heroes, an educational program that offers a crash course in entrepreneurship.
Videos
---