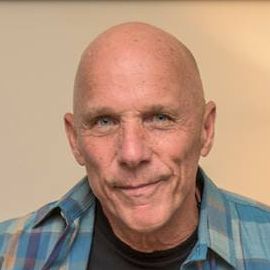 Tim "Flan" Flannery
Former Baseball Player, Musician & Philanthropist
Tim Flannery is baseball player turned musician turned philanthropist. A former Major League Baseball player, he spent 10 seasons with the San Diego Padres before coaching the San Francisco Giants from 2007-2014. He retired from professional baseball after the 2014 season, having celebrated three World Series titles with the Giants. After his career as a player and coach ended, he took to the cameras as a baseball analyst for both the MLB Network and NBC Bay Area Sports.
During his career in baseball, Flannery was also pursuing music. He released his first studio album, "Looking Back," in 1997 and has released new albums at least every three years since. His band, called Lunatic Fringe, has been recognized on the radio from the shores of Ireland to the California coast.
Flan founded the Love Harder Project, a 501c3, to raise money and awareness for anti-bullying efforts and to assist victims of violence. The project has raised over $300,000 for anti-bullying and anti-violence programs around the country. In 2017, Flan was nominated for Humanitarian of the Year by All Sports United, the community for sports philanthropy.
Videos
---