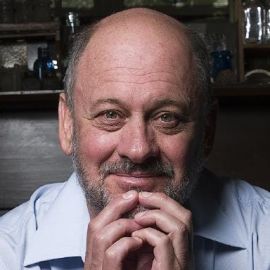 Tim Flannery
Environmentalist, Explorer & Author
Timothy Flannery is an Australian mammalogist, palaeontologist, environmentalist, conservationist, explorer, and public scientist.
A noted explorer who has published more than 140 peer-reviewed papers and named 25 living and 50 fossil mammal species, Tim Flannery has conducted research for more than 20 years in New Guinea and surrounding countries. He has served on the board of WWF International, the Australian Wildlife Conservancy, and as an advisor to the National Geographic Society. His books include The Future Eaters: An Ecological History of the Australasian Lands and People (which has been made into a three-part documentary series) and The Weather Makers: How Man Is Changing the Climate and What It Means for Life on Earth, which has been translated into more than 20 languages.
Flannery is the cofounder of the Australian Climate Council, which provides authoritative information, advice and solutions about climate change for ordinary citizens, and chair of the Ocean Forests Foundation. In 2007 he established and chaired the Copenhagen Climate Council, and in 2011 he was appointed Australia's first Climate Commissioner.
In 2015, the Jack P. Blaney Award for Dialogue recognized Tim Flannery for using dialogue and authentic engagement to build global consensus for action around climate change. His sometimes controversial views on shutting down conventional coal-fired power stations for electricity generation in the medium term are frequently cited in the media
Videos
---