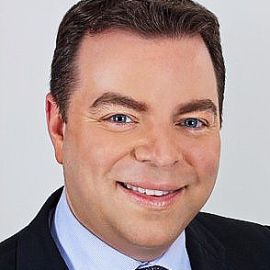 Tim Houston is an entrepreneur who has started, owned and/or managed four businesses during the past 20 years. Still a small business owner, his advice and authority is from continuous, daily experience "in the trenches" — not from the ivory tower.
He is an author who has had four #1, international bestselling books on Amazon and Barnes & Noble and a fifth book on the way (2018). In 2007, he contributed to the New York Times, and #1 Wall Street Journal and USA Today bestseller, Masters of Sales.
Over the past 20 years, he has trained and presented to more than 30,000 people around the world and has shared the platform with business authorities, political leaders and celebrities.
Proclaimed"The Czar of Networking" by CBS Radio and named "One of the World's BEST Networkers and Trainers" by New York Times bestselling author and founder of BNI, Dr. Ivan Misner, he is dedicated to making people from all walks of life and businesses of all sizes and types to become more productive, profitable and prosperous in their businesses and in their lives.
Speech Topics
---
The World's Worst Networker: Lessons Learned by the Best From The Absolute Worst!
Based on his #1 International bestselling book, The World's Worst Networker, Tim Houston brings to life the true stories (and some true confessions) about the ways that some people conduct their business networking, online and offline. In this very uncensored, humorous program, Tim will share the stories and experiences about these nightmares of networking will teach you the definitive way of how not to network.
No-Nonsense Networking Leads to Referrals
Most business people do not have a strategy or plan to make their networking effective. They leave word-of-mouth to chance and merely hope to get referrals.
Based on material from his bestselling books No-Nonsense Networking, Leads to Referrals and The Referral Rules and material from his forthcoming book, No-Nonsense Networking, Tim Houston will teach you battle-tested networking techniques and referral marketing strategies that will help you to grow your business, increase your profile, build strong, new relationships and put more money in your pocket by generating qualified referrals. No fluff. No untried theories. No-Nonsense.
*Also available as a half-day Master Class or workshop.
4G NETWORKING
Ever wonder why you can't connect with some people when you're at a networking event — especially those that may be younger or older than you?
For the first time in our history, there are four generations simultaneously in the workforce and marketplace. Each generation works, communicates and even conducts their networking very differently from each other.
Tim examines the differences in perspectives, motivation and attitudes between the 4 Generations and gets the conversation started with your audience. Tim teaches how to approach, communicate and effectively network with members of each generation in order to build stronger cross-generational relationships, more valuable contacts and profitable referrals.