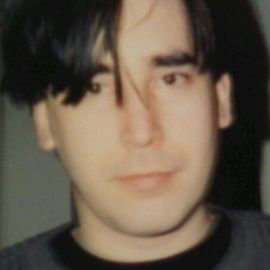 Tim Seitz is known as "The World's Happiest Hypnotist", and is dedicated to making people feel good wherever he goes. Tim created the "Seitz Smile Induction" (you can find it by name on youtube.com) which helps people access a trance state simply by smiling.
Tim works as an Assistant Director for BNI, Business Network International (www.bni.com) and runs his hypnotherapy practice from the Green Spa and Wellness Center (www.greenspany.com)
Tim works with charities and non-profits to help large groups of people quit smoking cigarettes and lose weight. Instead of the tired cliches and advice, Tim uses proven techniques that act fast to create amazing results.
State Control is a primary focus for Tim, and he trains sales teams and networking groups to accomplish fantastic goals by having every person "in the zone" full-time.
Tim's comedy hypnosis/motivation show, "Tim Seitz is high on hypnosis" is groundbreaking, deeply personal and incredibly funny. Getting an audience high using only hypnosis, Tim teaches us about both the rebel, and the healer, inside of us all.
Videos
---
Related Speakers View all
---
Charlie Alejandro

Motivational Speaker, Writer, Actress & Radio Talk S...

Hypnotist The Incredible BORIS

Award-winning Motivational Hypnotist and Keynote Spe...

Tina Marie Jones

Connecting with the audience through the style of a ...

Candace Reese

The CEO Pundit: Empowerment Speaker, Inspirational C...

Jean Bailey Robor

Jean Bailey Robor, award-winning author and inspirat...

Jay Handler

Speaker, Radio Host & Author of "The 8 M's of Market...

Liz Nead

Executive Business & Life Coach

Andrea Raquel

Trained Broadcast Journalist / Marketing Pro & Exper...

Tim Rooney

Helping Businesses Grow Profitably and Maintain a Wi...

Mo Stegall

Global Brand Ambassador, Motivational Speaker, Bests...

Michelle Courtney Berry

NLP Master Coach & Practitioner for Health and Welln...

Tonisha Pinckney

Empowerment Beyond Victimization - Author of I AM MO...

Christi Tasker

Social Media Branding Queen and Keynote Speaker

Lisa Van Allen

Executive Coach and Spiritual Director to Mission-Dr...

Kristen Hagopian

Personal Finance Author, Popular Columnist, Consumer...

Alan Berg

A leader in the field of marketing to brides for loc...

Mike Rayburn

Thought Leader, Artist & Entertainer

Marty Stratton

Entrepreneur Spirited Speaker; Driven for Your Success!

David Hyner

Professional Speaker, "The Massive Goal Principle"

David Nour

Social Networking Strategist
More like Tim