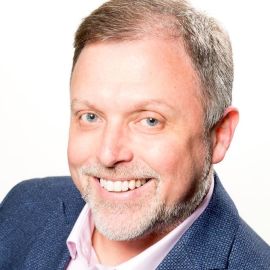 Tim Wise is among the most prominent anti-racist writers and educators in the United States. He has spent the past 26 years speaking to audiences in all 50 states, on over 1500 college and high school campuses, at hundreds of professional and academic conferences, and to community groups across the country. Wise has also trained corporate, government, entertainment, media, law enforcement, military, and medical industry professionals on methods for dismantling racial inequity in their institutions, and has provided anti-racism training to educators and administrators nationwide and internationally, in Canada and Bermuda.
Wise is the author of nine books, including his latest essay collection, Dispatches from the Race War, and his highly-acclaimed memoir, White Like Me: Reflections on Race from a Privileged Son. Named one of "25 Visionaries Who are Changing Your World," by Utne Reader, Wise has contributed chapters or essays to dozens of additional books and his essays have appeared in The Washington Post, Alternet, Salon, The Huffington Post, Counterpunch, and The Root, among other popular, professional and scholarly journals.
From 1999-2003, Wise was an advisor to the Fisk University Race Relations Institute, in Nashville, and in the early '90s he was Youth Coordinator and Associate Director of the Louisiana Coalition Against Racism and Nazism: the largest of the many groups organized for the purpose of defeating neo-Nazi political candidate, David Duke.
Wise has been featured in several documentaries, including "White Like Me: Race, Racism and White Privilege in America," and "The Great White Hoax: Donald Trump & the Politics of Race & Class in America," both from the Media Education Foundation. Wise also participated in a public dialogue with legendary scholar and activist, Angela Davis, in the 2011 documentary, "Vocabulary of Change," and most recently, appeared in Chelsea Handler's Netflix documentary "Hello Privilege, It's Me Chelsea." Wise appears regularly on CNN and MSNBC to discuss race issues and has been featured on Nightline, CBS Sunday Morning, 20/20 and 48 Hours, among other national news programs. He graduated from Tulane University in 1990 and received antiracism training from the People's Institute for Survival and Beyond, in New Orleans.
Speech Topics
---
CHALLENGING THE CULTURE OF CRUELTY: UNDERSTANDING AND DEFEATING RACE AND CLASS INEQUITY IN AMERICA
In this speech, drawn from his newest book, Under the Affluence: Shaming the Poor, Praising the Rich and Jeopardizing the Future of America, Tim Wise examines the ways in which American politics and culture serve to rationalize inequalities on the basis of class and race.
From the myth of "rugged individualism" to the racialized attacks on the nation's poor, American ideology has long served to explain away inequity as a natural outcome of differential talent, effort or cultural attributes. But as Wise shows in this presentation, to believe that the poor and unemployed are to blame for their own plight, or that the rich deserve their positions and wealth is to believe in a pernicious and destructive lie that threatens the very heart of democracy and true equal opportunity. By exploring the way that racism has been central to the development and perpetuation of the nation's class system, Wise demonstrates the importance of undermining the dominant white racial narrative not solely to fight racism itself, but larger economic and social injustice as well.
RESURRECTING APARTHEID, FROM FERGUSON TO THE VOTING BOOTH TO THE BORDER—COMBATING RACISM IN THE POST-OBAMA ERA
In this talk, Tim Wise examines the ways in which racism in the U.S.—even blatant forms thought to be long buried—are rearing their ugly heads again and threatening the future of American democracy. Heightened police brutality, racial profiling, attempts to limit voting access by people of color, and blatantly racialized anti-immigrant backlash are among the issues explored (and tied together) in this especially timely speech.
As Wise notes, what all of these issues have in common is the white racial anxiety that propels each forward. Aggressive policing of communities of color stems from the racially-paranoid white fear of black and brown crime; restrictions on voting stem from a fear that too many voters of color will elect candidates hostile to conservative white political interests; and anti-immigrant hysteria stems from white fears that "too many" brown folks will spell the end of the "traditional America" that conservative whites have long preferred. Herein, Wise not only demonstrates the ways in which racial apartheid is being resurrected (albeit in a 2.0 form), but explains how believers in multiracial democracy can fight back.
COLORBLIND: THE RISE OF POST-RACIAL POLITICS AND THE RETREAT FROM RACIAL EQUITY
Ever since the civil rights movement, Americans (liberal and conservative) have advocated a retreat from color-conscious public policies such as affirmative action, and even from open discussion of racism as a key factor in the perpetuation of racial inequity in the United States. They have argued that the barriers faced by black and brown Americans are largely divorced from racism, and that these stem either from race-neutral economic factors (such as deindustrialization and inadequate funding for education, jobs programs, and other programs of social uplift) or cultural factors (single-parent families, welfare dependence, and a "culture of poverty"). From this starting point, they contend that "universal" programs intended to help the poor and working class are the best means for narrowing the racial inequalities, or that "self-help" and "personal responsibility" will suffice.
In discussing the pitfalls of "colorblindness" in the Obama era, Wise argues against colorblindness and for deeper color-consciousness in both public and private practice. He also debunks the notion that racial inequalities can be blamed on cultural attributes specific to people of color, or that those inequalities can be solved with race-neutral economic policies. Wise explains that we can only begin to move toward authentic social and economic equity through what he calls "illuminated individualism" — acknowledging the way racial identity continues to shape our experiences and perceptions (consciously and unconsciously) today.
WORKSHOP: "Beyond Diversity: Steps for Uprooting Racism, Privilege and Institutional Inequity"
In this interactive workshop, participants will explore the causes -- both formal and informal -- for institutional racial inequities. By examining the various policies practices and procedures that exist within educational, employment and organizational settings -- and which often inadvertently perpetuate unequal opportunity and treatment -- workshop attendees can develop strategies for shifting their institutional cultures in the direction of greater parity.
This session can be tailored specifically for educators (at the primary, secondary or higher ed level), businesses, non-profits, government agencies, or religious bodies, as desired.
Among the topics explored in the session are: • The difference between individual bias and institutional bias • The sources of internalized supremacy/oppression and how these can manifest in all of us • Privilege as the flipside of oppression • Stereotype Vulnerability and Racial Performance Gaps - The Hidden Key to Disparities • The harms of inequity for all members of an institution, including dominant group members • Strategies for creating equity in the classroom, workspace, and throughout our institutions
Ideally this workshop can be conducted as a, half-day, full-day training or two-day training. Participants will work in small groups, in one-on-one pairings, and as a plenary.
Note: Workshops can be adapted to run fewer hours and/or to include more participants. Focus can be tailored to your specific goals and desired outcomes.
The Great White Hoax: Racism, Divide-and-Conquer and the Politics of Trumpism
In this presentation, Tim explores the rise of Donald Trump and the way Trumpism reflects longstanding traditions of white racial resentment in America. By placing current politics in a historical context, this talk allows the audience to understand what is new, and not so new about the rise of Trump. Furthermore, this presentation documents the way in which Trumpism is rooted in a common and ignoble history in which monied elites have pitted white working class folks against people of color, while ignoring the real causes of economic and social pain felt by millions. From Trump's anti-immigrant rhetoric to his calls for "law and order," this presentation lays bare the intellectual absurdity of the Trump phenomenon, and demonstrates conclusively the way in which it is tied to an implicit or even explicitly white nationalist worldview.
White LIES Matter: Race, Crime and the Politics of Fear in America
In this talk, Tim examines the pushback to the Black Lives Matter movement, and the way in which conservative commentators and the president have propagated blatant falsehoods about crime and violence in Black and brown communities so as to derail the movement against police brutality in America. As calls for police accountability rise in volume, the right has unleashed a pernicious campaign of propaganda to rationalize racial profiling, legitimize disproportionate police violence against persons of color, and discredit movements for reform. Part of a long tradition of what scholar Jody David Armour has called "Negrophobia," the lies of the right regarding Black crime serve to boost support for mass incarceration, while doing nothing to improve public safety.
Just Because Speech is "Free" Doesn't Mean it Has to be Worthless: Free Speech, Hate Speech and the College Campus
In this presentation, Tim explores the current conflict about free speech vs. hate speech on college campuses. What can colleges do, legally and morally, to limit hateful invective? What should they do? Does free speech obligate schools to provide platforms to racists, religious bigots, homophobes and others? How can colleges uphold the right to free inquiry while nonetheless insisting upon and enforcing a culture of mutual respect and pluralism on campus? These and other questions are addressed in this timely presentation. Ultimately, Tim argues that colleges have an obligation and mission to create communities of learners, and while that requires open inquiry — and even engagement with views one might find offensive — there is no affirmative moral obligation to offer platforms to hateful speakers, and schools should make clear their own commitment to pluralism and equity, condemning such speakers and even students who share the views of those speakers, clearly and without apology. The real threat to free speech on campus, as he explains in this talk, comes from right-wing organizations that create lists of "radical" professors, or reactionaries who threaten progressive and leftist faculty, not liberal and progressive PC police, hounding innocent conservatives.
Related Speakers View all
---
Nikki Giovanni

Poet, Educator & Best-Selling Author

DeRay Mckesson

Civil Rights Activist & Host of "Pod Save The People"

Bakari Sellers

Author, Attorney, Political Commentator & Youngest A...

Dorothy Roberts

Scholar, Social Justice Advocate

Clayborne Carson

Scholar, Author, Professor, Civil Rights Historian &...

Bobby Seale

Political Activist & Co-Founder of the Black Panther...

Jane Elliott

Anti-Racism Activist, Educator, Feminist & LGBT Acti...

Ijeoma Oluo

Writer & Social Activist Known for Her Work on Issue...

Candice Morgan

Equity, Diversity & Inclusion Partner at Google Vent...

Yusef Salaam

One of the Central Park 5, Entrepreneur, Author, Tra...

Angela Davis

Feminist, Social Activist, Professor & Writer

Yoruba Richen

Award-Winning Documentary Filmmaker; Known For TED T...

Richard Rothstein

Distinguished Fellow of the Economic Policy Institut...

Julianne Malveaux

Author, Economist, Founder & Thought Leader Economic...

Fania Davis

Co-founder & Director of Restorative Justice for Oak...

Liz Dozier

Founder & CEO of Youth Equity Platform Chicago Beyon...

Claude Steele

Social Psychologist & Stereotype Expert

James Bell

Founder & President of the W. Haywood Burns Institute

Donna Brazile

Veteran Political Strategist, Bestselling Author, Fo...

Maya L. Harris

Influential Voice at the Intersection of Politics, P...
More like Tim