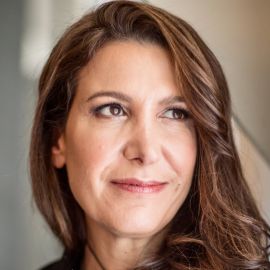 Tina Sharkey is the Co-Founder of Brandless, a fresh approach to consumer products and commerce. Tina built and operated Brandless from inception as the founding CEO alongside the Brandless community and currently serves as its Chairperson. As an Entrepreneur, Investor and Advisor, she has dedicated over 20 years to creating and building purposeful communities, global brands, and experiences with soul.
Prior to Brandless, Tina was a Venture Partner at Sherpa Capital (now Acme) and the CEO of Sherpa Foundry. She was the Global President at BabyCenter at Johnson and Johnson and led AOL's Network, Community and Messaging businesses. Tina was the President of Sesame Street's Digital Group, co-Founder of iVillage and on the founding team of QVC's home shopping channel Q2. She currently sits on the Board of Directors of Brandless, ipsy and Brit + Co, and is a Henry Crown Fellow at the Aspen Institute.
Tina has been recognized as one of the top 100 People Transforming Business by Business Insider, Top Women in Technology and Top 25 Leading American Business Innovators by Fast Company, and Entrepreneurs' Most Daring Entrepreneurs. Tina is a frequent keynote speaker at industry conferences, including WSJ D. Live, NRF Big Show, the Milken Global Conference, TechCrunch Disrupt and Fast Company's Innovation Festival. She guest lectures at Harvard Business School, Northwestern, The Wharton School at the University of Pennsylvania, USC, UC Berkeley, and Stanford.