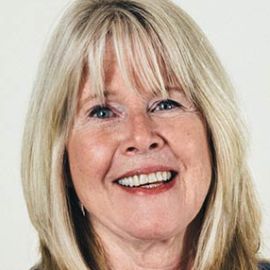 Mary Elizabeth "Tipper" Gore (née Aitcheson) is an American social issues advocate who was Second Lady of the United States from 1993 to 2001. She is the former wife of Al Gore, the 45th Vice President of the United States, from whom she separated in 2010.
Named one of the Ten Most Admired Women in the World, Tipper Gore has brought her warmth, charm and infectious energy to communities and organizations around the globe. A dedicated, hands-on advocate for issues of mental health, homelessness, and violence in the media, she uses stories from her own life of public service to inspire and enlighten her audiences. In 1985, Gore co-founded the Parents Music Resource Center (PMRC), which advocated for labeling of record covers of releases featuring profane language, especially in the heavy metal, punk and hip hop genres.
A pioneer from the beginning, Tipper chaired the Congressional Wives Task Force and helped draw attention to the issue of violence in the media and its effects upon children. As Special Advisor to the Interagency Council on the Homeless, Tipper worked continuously to raise public awareness of homeless issues. She experienced great success with her efforts as Co-founder and Chair of Families for the Homeless, a non-partisan partnership of families. In her role as Mental Health Policy Advisor to President Clinton, Tipper chaired the first-ever White House Conference on Mental Health that addressed stigma, discrimination, and parity in mental health care.
Today, Mrs. Gore remains involved in societal issues close to her heart. She chaired Mental Health Americas 2009 celebration of their 100 years as a leader in mental health advocacy and education. Gore has also been a long-time advocate for the LGBT community. She represented the Clinton Administration in the Washington, DC AIDS Walk in 1993 as one of the highest-ranking public officials ever to participate. She has continued to participate in such walks and, in 2013, she was an honorary chair of the Nashville AIDS Walk & 5K Run. She was a public opponent of California's Proposition 8 to ban same-sex marriage in 2008.
Additionally, Ms. Gores's photojournalism has been a crucial element in her advocacy efforts, as she works to raise awareness by putting faces with the statistics. Her work has been exhibited in galleries, museums, and publications. In 2014, she created an exhibition of her photographs at the Wall Space Gallery to support the Pacific Pride Foundation that provides services to the HIV/AIDS and LGBT communities of Santa Barbara, California.
She also serves as co-chair of the advisory board of the Diana Basehart Foundation which assists homeless and low-income people with animal care.
Videos
---
Books
---
News
---
Tipper Gore : News : People.com
Inside Al and Tipper Gore's New (Separate) Love Lives | Al Gore ... Former Vice President Al Gore and his wife, Tipper, who separated in 2010 but still have not ...
Related Speakers View all
---
Shawn Johnson East

Olympic Gold Medalist in Gymnastics, "Dancing with t...

Amy Purdy

Former "Dancing with the Stars" Contestant & Paralym...

Ashley Judd

Actress, Activist & Humanitarian

Naomi Judd

Grammy Winning Singer-Songwriter, New​ ​York​ ​Times...

Judy Collins

Legendary Folk Singer & Activist

Joseph Covelle

Speaking From the Heart To Help Change Minds

Tina Marie Jones

Connecting with the audience through the style of a ...

Hoda Kotb

Broadcast Journalist, Television Personality, Author...

Montel Williams

Emmy Award-Winning Talk Show Host Best Known For "Th...

Elizabeth Vargas

Emmy Award-Winning Journalist; Best-Selling Author; ...

Kathleen Kennedy Townsend

Maryland's 1st Female Lt. Governor

Laura Ingraham

Political Commentator, Television Host & Journalist

Gloria Feldt

Leading Activist & Best-Selling Author

Charlie Alejandro

Motivational Speaker, Writer, Actress & Radio Talk S...

Sandra Fluke

Lawyer, Social Justice Advocate, Women's Health Expert

Lori La Bey

Driving Change How Caregiving is Perceived, Received...

Lynn Sherr

Award-winning Broadcaster & Best-selling Author; Cor...

Diane Rehm

Radio Talk-Show Host

Star Jones

Former Co-Host of "The View", Social Justice & Heart...

Linda Ellerbee

Award-Winning Journalist & Television Producer; Brea...
More like Tipper