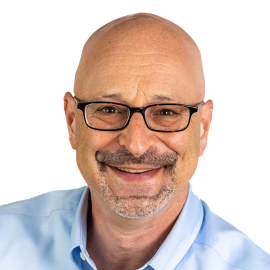 Todd Cohen
Everyone's in Sales: How to Unleash the Power of Sales Culture to BOOST Revenues, Profits and Growth!
Hiring Todd Cohen will give your audience three immediately actionable learnings for how they can contribute to their personal and professional growth. Attendees will leave the session energized, inspired, and ready to "sell" themselves and their goals. In his keynote Todd will have been thinking very diffrently about the value and importance of their role in the organization and how to make a difference starting now!
Todd Cohen works with all business professionals who want to create a sales culture so that more sales happen. Since 1984, Todd has coached and led sales teams to deliver more than $750 million in revenue for leading companies including Xerox, Gartner Group, Thomson-Reuters, and LexisNexis.
Today Todd helps companies meet and exceed all goals by creating a high performance sales culture. He is a highly sought after keynote speaker at and his Sales Culture Workshops TM have been met with wide acclaim. He is the Philadelphia Chapter President of the National Speakers Association for 2012 -2013 and he serves as chair of the Sales and Marketing group of the Greater Philadelphia Senior Executives Group. Todd is also a regular contributor to the Philadelphia Business Journal and he is a passionate networker and connector of sales professionals, entrepreneurs, and executives in transition.
Todd holds a Bachelors Degree in Business Administration from Temple University and been the Sales Executive in Residence at the Innovation and Entrepreneurship Institute (IEI) at the Fox School of Business.
Todd's work is informed by his belief that "everyone is in sales." He particularly enjoys working with "non-traditional sales people" to help them understand how to sell successfully, and how sales-related skills can translate into many kinds of professional success.
Todd believes that the success of a sales team depends on selecting and training the right people, thinking and working collaboratively, and consistently doing the right activities. He has successfully implemented four Customer Relationship Management (CRM) systems, which he views as an essential catalyst for driving and measuring the right activities through consistent sales metrics. Todd also has seen from experience that technology and measurement only make a difference when an organization hires the right people and cultivates the skills, competencies and work habits they need to be successful.
Passionate about the value of early and continuous training, Todd is trained in the most successful and classic sales methodologies, including SPIN Selling, Strategic and Consultative Selling, and Xerox Corporation's Leadership through Quality.
Related Speakers View all
---
Dr. Kevin Freiberg

World-Wide Best-Selling Author, Speaker & Advisor

Randy Eller

Randy Eller's expertise began in the Home and Gift i...

John Evans

Strategist, Dynamic Speaker, Popular Author & Busine...

Dan Stockdale

Adventures In Leadership.

RJ Didonato

A Fortune 500 International Sales and Marketing Expert

Jeff Korhan

New Media Marketer, Award Winning Entrepreneur, and ...

Robert Kriegel

Expert in Sports & Performance Psychology

Garrison Wynn

Comedian & Motivational Business Expert

Troy Hazard

Troy Hazard is the recent Global President of the el...

Erik Wahl

Internationally Recognized Graffiti Artist, Entrepre...

Josh Tolley

Josh Tolley is the next generation most powerful voi...

Vince Poscente

Former Olympic Speed Skier, Leadership & Sales Exper...

Patrick Lencioni

Management Consultant; Founder & President of The Ta...

Mark Victor Hansen

Founder & Author of Chicken Soup for the Soul Book S...

Dr. Jackie Freiberg

Corporate Culture & Leadership Strategist, Best-Sell...

Tom Flick

Former Pro Athlete & Leadership Expert

Dan Clark

Master Motivator, CEO, New York Times Bestseller & M...

Rolfe Carawan

President of LifeMatters International; Accountabili...

Marcus Buckingham

Peak Performance Expert, Best-Selling Author, Resear...

Mike Abrashoff

Former Commander of USS Benfold & Author of "It's Yo...
More like Todd