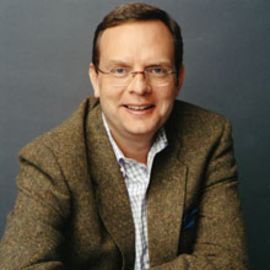 Todd S. Purdum is senior writer at POLITICO and a contributing editor at Vanity Fair. He was formerly with The New York Times, where he worked for 23 years, covering politics from city hall to the White House, and also serving as diplomatic correspondent and Los Angeles bureau chief. He is a native of Macomb, Ill., and a graduate of Princeton University. He is the author of the forthcoming book, "An Idea Whose Time Has Come: Two Presidents, Two Parties and the Battle for the Civil Rights Act of 1964," to be published by Henry Holt in May. He lives in Washington with his wife, Dee Dee Myers, the former White House press secretary, political commentator and consultant, and their two children.
Related Speakers View all
---
Dan Flynn

Author, Columnist, & Senior Editor of "The American ...

Richard Brookhiser

Journalist, Biographer, Historian & Senior Editor at...

Matt Ford

Associate Editor at The Atlantic

Linda Hirshman

Supreme Court Lawyer, Renowned Expert on Social Chan...

Diane Brady

Journalist, Entrepreneur, and Founder of dB Omnimedia

Bill O'Reilly

Host of "The O'Reilly Factor," Best-Selling Author &...

Ben Smith

Former Editor-in-Chief at BuzzFeed; Media Columnist ...

Patrick Buchanan

Former Communications Assistant for the President, C...

Alan Murray

President & CEO of Fortune Media Group

Frank Luntz

Political Pollster & Communication Expert

John Kasich

Former Governor of Ohio

Ken Burns

Historian & Award-Winning Filmmaker

Michael Beschloss

Presidential Historian, New York Times Columnist & B...

Dave Barry

New York Times Best-Selling Author & Humorist

Holly Bailey

National Correspondent for Yahoo News; Former Newswe...

Gary Younge

Author, Broadcaster & Editor-at-Large for The Guardian

Graydon Carter

Former Editor-in-Chief of Vanity Fair

Julian Baggini

Julian Baggini is the author of several books about ...

George Monbiot

Investigative Journalist, Known for his Environmenta...

David Zinczenko

Former Vice President of Men's Health, Women's Healt...
More like Todd