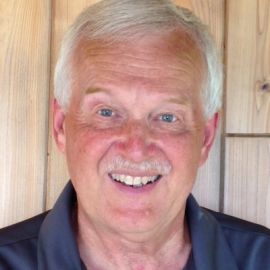 Tom Cody, a co-founder of Top 20 Training, shares his unique witticisms, insights and wisdom gathered from 40 years in the classroom. Cody provides one-of-a-kind sessions on social-emotional intelligence and character education for schools and businesses. His Top 20 trainings are routinely evaluated as the best professional development sessions that participants have attended.
His professional life has been committed to education, serving as a grade school and high school math teacher and character ed teacher from 1974 until his retirement from teaching in 2014. Tom now devotes his professional life to Top 20 Training's mission. He was instrumental in developing innovative curricular programs and processes at Cretin-Derham Hall High School in St Paul, Minnesota. He has coached several successful boys and girls athletic teams and was a newspaper sports columnist for over 20 years. A graduate of Colorado State University, Tom is a crossword puzzle fanatic and a deeply committed baseball fan. He and his wife Judy, also a teacher, have three sons; one is a high school math teacher.
Videos
---
Speech Topics
---
Top 20 Training
Top 20 Training provides training seminars and materials to help students, parents, teachers and other professionals develop their potential.
The Three R's: They Ain't What They Used to Be
No longer are Readin Ritin & Rithmetic the most vital components of education. Join us to take a look at Top 20s 3 R's: Relevancy (why are we learning?), Realizations (how are we learning?) & Relationships (who am I learning with?)
Creating a Culture of Safety & Trust: Eliminating Negativity
Fighting the Fight Against Student Disengagement
Top 20 Training takes a look at some roadblocks to learning in the classroom, some strategies to combat: Students feeling stupid and shutting down their learning process, Students' negative reactions to making mistakes, Students unwilling to leave their comfort zones, & Students' lack of focus + poor listening