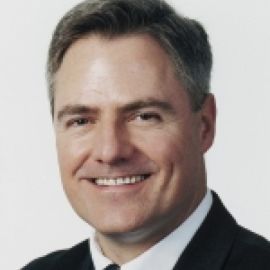 Tom G. Palmer
Senior Fellow and Director of Cato University
Tom G. Palmer is a senior fellow at the Cato Institute, and director of Cato University, the Institute's educational arm. Palmer is also the executive vice president for international programs at the Atlas Economic Research Foundation, and is responsible for establishing operating programs in 14 languages and managing programs for a worldwide network of think tanks. Before joining Cato he was an H. B. Earhart Fellow at Hertford College, Oxford University, and a vice president of the Institute for Humane Studies at George Mason University. He frequently lectures in North America, Europe, Eurasia, Africa, Latin America, India, China and throughout Asia, and the Middle East on political science, public choice, civil society, and the moral, legal, and historical foundations of individual rights. He has published reviews and articles on politics and morality in scholarly journals such as the Harvard Journal of Law and Public Policy, Ethics, Critical Review, and Constitutional Political Economy, as well as in publications such as Slate, the Wall Street Journal, the New York Times, Die Welt, Caixing, Al Hayat, the Washington Post, and The Spectator of London. He is the author of Realizing Freedom: Libertarian Theory, History, and Practice, published in 2009, and the editor of The Morality of Capitalism, published in 2011. Palmer received his B.A. in liberal arts from St. Johns College in Annapolis, Maryland, his M.A. in philosophy from The Catholic University of America, Washington, D.C., and his doctorate in politics from Oxford University.
Related Speakers View all
---
David Addington

David Addington, a controversial former aide to Vice...

Nicholas Burns

Professor of the Practice of Diplomacy & Internation...

Stephen Coleman

Stephen Coleman studies applied ethics, particularly...

Dr. Scilla Elworthy

Founder of the Oxford Research Group

Thomas A. Firey

Managing Editor, Regulation; Cato Senior Editor

Juan Carlos Hidalgo

Policy Analyst, Latin America

Scott Aughenbaugh

Deputy Director, Strategic Futures, CSIS

James Traub

Global Affairs & Politics Writer

Charles Ebinger

Director of the Energy Security Initiative at the Br...

George Rupp

President & CEO, International Rescue Committee

Leif Pagrotsky

Member of Parliament, Sweden

Richard Dowden

Director, Royal African Society

Dale Jamieson

Professor, New York University

Brian Hoffstein

Contributing Writer

Cody Adams

Managing Editor of The Floating University.

Daniel Altman

Sports Analytics & Strategy Expert

David Smick

Chairman & CEO, Johnson Smick International, Inc.

Clive Crook

Columnist and member of the editorial board at Bloom...

Planet Money

NPR's Multimedia Team on the Global Economy

Seth Berkley

CEO of Gavi, the Vaccine Alliance; Medical Doctor Sp...
More like Tom