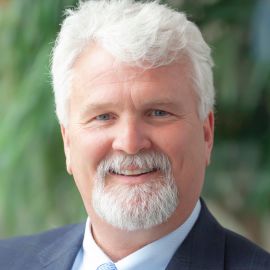 Tom Love
Award-Winning Sales & Success Coach, CEO, Mentor, Speaker & Author
In short, Tom began his career working for Mutual of New York. Shortly after, he embarked on his next career move with John Hancock.  After 17 years, he moved to Ohio National where he led the company in sales for several years.  He has been the top producer with The Career Distribution Channel eight of the last nine years. In 2009, Tom launched The Breakaway League, an elite group of agents that teach financial advisors how true wealth works.  Their mission is for every American citizen to understand how the tax code will impact them in retirement. When a former president of the Million Dollar Round Table heard Tom speak at a regional conference for Ohio National, he then asked Tom to be a presenter.  As a result, in 2011, Tom presented at the Million Dollar Round Table, and again in 2015. 
Videos
---
Speech Topics
---
Sales Industry Topics
Explanation of Services (E.O.S.)
Finding Your WHY
You're About to Get a Pay Raise...
It's Not About You
How to Turn Clients into Advocates
Do You Believe as I Believe?
Becoming the Buyer (instead of the seller)
Selling without Selling
15 Seconds to Opportunity
Redefining the Question: "What Do You Do for A Living?"
Bringing Back the Joy of Sales
"Oh My God, I Want to Talk to You!"
Insurance / Financial Industry Topics
Cash Value of Life
How to Get the Attention of Business Owners
How to Help Your Clients Be Less Dependent on Banks
How Will the Tax Code Affect You?
Is a Roth Really Post Tax?
What Life Insurance is Not
What Would You Do with a Million Dollars?
Business & Time Management
Related Speakers View all
---
Erik Pupo

Managing Director of Accenture North America

Matthew Dixon

Chief Product & Research Officer at Tethr; Author; A...

Kirsty Spraggon

‎Talk show host. Speaker. Life absorber. People love...

Jose Feliciano, Jr.

Jose Feliciano has been achieving the impossible for...

Mike Lipkin

Motivational Speaker, Author

Dr. Jackie Freiberg

Corporate Culture & Leadership Strategist, Best-Sell...

David Nour

Social Networking Strategist

Garrison Wynn

Comedian & Motivational Business Expert

Geoffrey Moore

Managing Director, Geoffrey Moore Consulting; Ventur...

Dr. Kevin Freiberg

World-Wide Best-Selling Author, Speaker & Advisor

Dan Clark

Master Motivator, CEO, New York Times Bestseller & M...

Rolfe Carawan

President of LifeMatters International; Accountabili...

Frank Candy

Expert at Innovation and Master of Creativity, Marke...

Dianna Booher

Communication Expert & Chief Executive of Booher Res...

Michael Bergdahl

Former Wal-Mart Executive, Best Selling Author and H...

Simon T. Bailey

Speaker, Author, Life Coach & Entrepreneur

Michael Aun

Speaker, Author, Businessman, Actor

Tony Alessandra

Premier Communications Expert; Author of "The Platin...

Jim Keenan

A Sales Guy Inc's CEO/President and Chief Antagonist

Doug Davidoff

Founder & CEO, Imagine Business Development
More like Tom