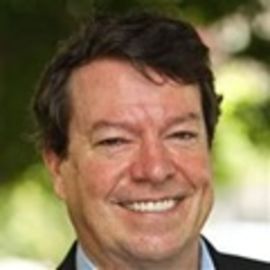 Tom Loveless
Senior fellow in Governance Studies at the Brookings Institution in Washington, D.C.
Tom Loveless is a senior fellow in Governance Studies at the Brookings Institution in Washington, D.C. Loveless' research focuses on education policy and the politics of educational reform.
He is the author of recent articles in the Wilson Quarterly, Education Next, American Journal of Education, Educational Policy, Educational Leadership, Educational Administration Quarterly, and Educational Evaluation and Policy Analysis. Loveless also authors The Brown Center Report on American Education, an annual report explaining important trends in achievement test scores. His op-eds have been published in The Christian Science Monitor, Los Angeles Times, Wall Street Journal, Newsday, The Washington Post, USA Weekend, The New York Times and Education Week.
Loveless' book, The Tracking Wars: State Reform Meets School Policy (Brookings Institution Press, 1999), examines two states' attempts to dismantle tracking in public middle schools. Loveless is editor of Conflicting Missions?: Teachers Unions and Education Reform (Brookings Institution Press, 2000) and The Great Curriculum Debate: How Should We Teach Reading and Math? (Brookings Institution Press, 2001). Loveless co-edited a volume on school choice with Julian Betts, Getting Choice Right: Ensuring Equity and Efficiency in Education Policy (Brookings Institution Press, 2005), and co-edited a volume with Frederick M. Hess, The 2006/2007 Brookings Papers on Education Policy (Brookings Institution Press, 2007). Loveless is also the editor of Lessons Learned: What International Assessments Tell Us About Math Achievement (Brookings Institution Press, 2007).
Loveless holds a Ph.D. in education from the University of Chicago, an M.A. in special education from California State University, Sacramento, and an A.B., in English from the University of California, Berkeley. From 1979 to 1988, Loveless was a classroom teacher in the San Juan Unified School District, near his hometown of Sacramento, California. While teaching sixth grade, he served on numerous state and local curriculum committees. After receiving his Ph.D. in 1992, Loveless joined the faculty of Harvard University's John F. Kennedy School of Government, where he served as both assistant and associate professors of public policy until 1999.
Loveless was selected as a National Academy of Education Spencer Post-Doctoral Fellow in 1995. Since 2004, Loveless has represented the United States at the General Assembly of the International Association for the Evaluation of Educational Attainment, a sixty nation organization that governs international testing. From 2006 to 2008 he served on the President's National Mathematics Advisory Panel.