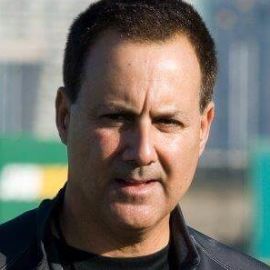 Tony Abbatine received his B.A, in business from the U of Buffalo and law degree from Pace University. A practicing attorney and former state prosecutor before retiring from law in 1995, Tony turned his passion to teach baseball and softball into an international brand called Frozen Ropes.
As the catalyst behind the Frozen Ropes teaching model, Tony is responsible for the training program and instructional model used at all Frozen Ropes locations. His unique communication style and training techniques resonates with kids for lessons on and off the field.
Tony's performance -proven model has also been adopted by numerous Colleges and various Travel Organizations. The foundation in which drives Tony, has become a cultivating opportunity and is impacting lives worldwide.
As a consultant to their player development department, Tony has been hired by several major league baseball organizations, most recently, New York Yankees, the Los Angeles Dodgers, the Boston Red Sox, the Colorado Rockies, and the New York Mets. During these assignments, Tony has presented the Frozen Ropes Visual Mechanics and Showtime (mental skills) training models to the coaching staff and players, both in Spring Training and during the season. Since 1990, numerous major league players have refined their skills in the off-season under Tony's watchful eye. Recent vision training workshops have been conducted at NCAA Division 1 Softball powerhouses U of Florida and Hofstra University.
You can add College Professor to the resume of Frozen Ropes National Director, Tony Abbatine.
Tony has accepted a teaching position at St. Thomas Aquinas College in Rockland County, New York and will be an Adjunct Professor starting Fall 2017. He will be teaching Sports Psychology at the undergraduate level. Currently overseeing the mental and visual skills for Team USA Softball as they prepare for the 2020 Olympics, Abbatine has worked with numerous college and professional teams in this area with an emphasis on integrating the visual component to traditional sports psychology.
Tony is the author of numerous articles on player development and his work in the baseball industry has been featured in Sports Illustrated, Newsweek, ESPN, USA Today, The New York Times, The Washington Post, Baseball America and various television media. He is considered one of the leading experts in the baseball and softball world that can integrate the physical, mental and visual skills needed to perform at a higher level. Tony is one of only a few coaches who has instructed around the world at both the amateur and professional levels of baseball and softball.
The Frozen Ropes Brain Day workshops for athletes of all ages has become the standard in which mental skills training is taught today around the country. As the pioneer in teaching Visual Mechanics to amateur and professional hitters and teams, Abbatine's research in the field of vision training and its application to hitting is unparallel.
​
Videos
---
Speech Topics
---
Motivation, Sales, Leadership & Mental Skills