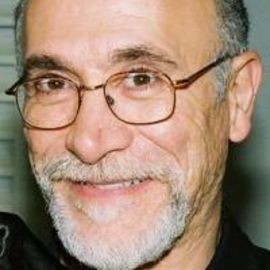 Tony Amendola
Tony Amendola is an American actor who is best known for playing the Jaffa master Bra'tac in Stargate SG-1.
Amendola is also known for his recurring role as revolutionary leader Edouard Kagame of Liber8 in the television show Continuum.
He currently is a recurring character on ABC's Once Upon a Time as Pinocchio's creator/father, Geppetto.
Major movie roles include Blow, The Mask of Zorro and its sequel, The Legend of Zorro (as separate characters). His television guest appearances include Stargate SG-1, Lois & Clark: The New Adventures of Superman, Seinfeld, The Practice, Space: Above and Beyond, Charmed, The X Files, Angel, Alias, CSI, Star Trek: Voyager, She-Wolf of London, The West Wing, and the short lived show Kindred: The Embraced.
He most recently appeared in Dexter where he played one of Dexter's mother's killers. His stage credits include playing Tupolski in the Berkeley Repertory Theatre's production of The Pillowman. He can currently be seen as Gepetto/Marco in ABC's fantasy drama series Once Upon a Time.