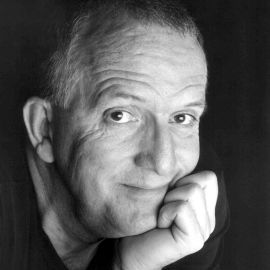 Tony Brigmon
Former Ambassador of FUN for the highly successful Southwest Airlines!
Tony Brigmon is the former Ambassador of FUN for the highly successful Southwest Airlines. Tony has been intimately involved in helping business leaders connect with their employees, change corporate culture, and promote a healthy, productive environment in meetings and the workplace.
Tony is a unique individual who has developed an unusual ability to bring business meetings to life! Not just another motivational speaker who tells his audience what to do, Tony actually gets them involved through G-rated, interactive FUN and practical/creative exercises. 
 Results?  Attendees are more receptive to messages presented and more likely to act on what they hear.  How to stay more positively focused under stress, be more creative, build team spirit, and increase productivity are just a few of the themes covered during his presentations.
After conceiving a unique way to generate PR for Southwest Airlines as a keynote speaker and creating a highly successful way to present stress management information to 2000 Southwest employees, Tony became their "Goodwill Ambassador."  
Tony later earned Southwest Airlines President's Award for exemplifying the spirit of enthusiasm, fun, sincerity and love (caring), which is Southwest Airlines, and for sharing that spirit creatively through employee development programs.  Now self-employed as a full time keynote speaker, Tony is known as the "Ambassador of Fun", and continues to provide customer care and employee development programs for Southwest Airlines.
 Tony Brigmon's programs have been praised by Meeting Planners nationally and internationally.  See Case Study Feedback testimonials.
Tony has earned recognition and top honors through the success of his keynote and seminar programs.  Since 1977, he has made over 1,700 presentations to more than 2 million attendees, nationally and internationally. 
Tony's belief is that "special people deserve something really special" so each of his presentations is unique, warm, delightful, memorable and, of course, FUN! 
To check Tony's availability as a keynote speaker, emcee, or seminar facilitator, contact your favorite Speakers Bureau.  You'll be glad you did!
Related Speakers View all
---
Doug Lipp

Former Head of Training at Walt Disney University & ...

Jeff Tobe

Customer Experience Expert

Jason Young

Former Senior-Level Manager at Southwest Airlines & ...

Yvan J. Garcia

I am an extremely motivated individual who likes to ...

Rolfe Carawan

President of LifeMatters International; Accountabili...

Gary Hernbroth

A straight-talking, humorous, and engaging speaker, ...

Al Switzler

Business Communication Expert & New York Times Bests...

Michael Wickett

Creating Customers For Life

Chad Hymas

World-Class Wheelchair Athlete & Best-Selling Author

Garrison Wynn

Comedian & Motivational Business Expert

Joe Healey

CEO of Faster Asset Solutions, Inc.; Author; Consult...

Joel Zeff

National Speaker and Emcee, Workplace Expert, Author...

Rob Waldo Waldman

Decorated Fighter Pilot; Power of Relationships & Tr...

John Sweeney

Inspiring Innovation at the Speed of Laughter

David Stillman

Generational Expert, GenZ Guru & Best Selling Author

Robert Stevenson

Business Speaker & Author of "How to Soar Like An Ea...

Tim Sanders

Bestselling Author, Technology Pioneer, Expert on Co...

Billy Riggs

Motivational Illusionist, "Grand Illusions"

Harry Paul

Motivational Speaker & Author of the Best-Selling "F...

Dr. Will Miller

Educator, Psychotherapist, Author & Humorist
More like Tony