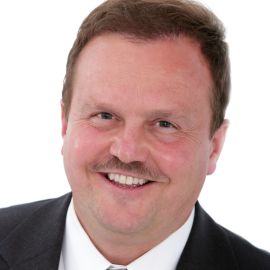 Tony Posawatz, P. E., has been President and Chief Executive Officer of Invictus iCAR, LLC since September 2013. Posawatz has been an automotive industry professional for over 30 years. He worked for General Motors (GM) for more than 25 years. He served as the Chief Executive Officer and President of Fisker Automotive, Inc. from August 2012 to August 2013. He served as Vehicle Line Director of Global Electric Vehicles & Chevrolet Volt at Superior Chevrolet, Inc. He has been the Chairperson of Technology Advisory Board and Member of Technology Advisory Board at Momentum Dynamics Corporation since December 2013. He served as a Co-Chairman of the Board of Directors for the Electric Drive Transportation Association from 2009 to July 13, 2012 and also served as its Director.
He has been a Member of The Board of Directors at INRIX, Inc. since August 14, 2014. He has been a Non-Executive Director of Nexeon Limited since January 2015. He has been a Director of Envision Solar International, Inc. since February 19, 2016. He serves as Director at SAFE-Electrification Coalition, Momentum Dynamics and Electrification Coalition. He served as a Director of Fisker Automotive from August 2012 to August 2013. He served as Member of Advisory Board at GridPoint, Inc.
He was recognized as an Automotive News All-Star and was awarded The Detroit Free Press Automotive Leadership Award. He led his product development teams to numerous awards for automotive excellence including both the MotorTrend Truck of the Year and Car of the Year honors. He is a licensed professional engineer (P. E.) in Michigan and was both a General Motors Undergraduate Scholar at Wayne State University. Posawatz holds as Bachelor of Science in Mechanical Engineering and a Graduate Fellow at Dartmouth College, Tuck School of Business where he earned a Master of Business Administration.
Videos
---
News
---
Tony Posawatz steps down as CEO of Fisker Automotive due to major money issues
Jalopnik reported earlier today, (August 23, 2013) that CEO of Fisker, Tony Posawatz is stepping down due to major issues with money. Unsurprisingly, the companies COO, Bernhard Kohler is back as the CEO as Fisker Automotive desperately tries to negotiate with prospective investors who want to carry the fledging but failing automotive company forward. Tony Posawatz is best known for his work with the Chevrolet Volt.