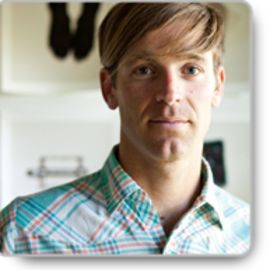 Toren Volkmann
Advocate for alcohol awareness issues, reducing stigmas of addiction, and addressing the need for more recovery
At the end of high school, Toren Volkmann described himself as an academic, an athlete and an artist, destined for a venerable college experience. Like most first year students, Toren flirted with using alcohol to fit into the new social fabric of college life.
In a matter of months, alcohol quickly became a new priority for him and then turned into a dangerous addiction. By the end of college, he became a full-blown alcoholic at the age of 23.
Most students are highly aware of two realities when entering college: that they are in for a great new experience, and that there is a campus culture of alcoholaround athletic events, in many student organizations or just hanging with friends. Most students will drink. Some dont. Some will make wise choices and avoid negative consequences. Much of it will depend on the environments in which they spend time and the people with whom they become friends. For those who need alcohol to thrive in social settings, and for those who choose to associate with other risk-takers, their use of alcohol has the potential to set them on a path, intended to or not, where goals, personal health, friendships and families are nearly destroyed.
Toren could not admit he had an issue with drinking, despite many problems he faced on campus, including being kicked out of the dorms, fighting, public intoxication and numerous run-ins with the police. In fact, he loved the lifestyle he was living, often drinking until he blacked out and being proud he could surround himself with piles of empties. He maintained the goal of graduating from college, and once he did that, he believed his life and habits would change as soon as he entered a new environment and socialized with different people.
His world finally came crashing down during a stint in the Peace Corps in South America, where he found himself relying heavily on alcohol to fit into his new surroundings and new social peers. Alcohol had become both a social and a physical addiction. Knowing his life was on a dangerous trajectory, Toren was flown back to the U.S. under emergency circumstances, underwent detox for a month and checked into a rehab for half a year to confront his addiction. It was also the first time he admitted to his parents he had problem.
Now sober eight years, Toren wrote a book with his mother titled From Binge to Blackout: A Mother and Son Deal with Teen Drinking, chronicling not only his reckless life as young alcoholic but how he and his mother also completely denied the presence of his disease. His campus keynote is more than a personal cautionary tale. He implores students to question their use of alcohol, the amount they consume and with whom they are drinking. Backed with sound educational research about the strong negative impact of alcohol on the developing young brain and the role of genetics in alcoholism, Torens keynote is an insightful alcohol program that will encourage students to seriously consider how their behavior surrounding alcohol can transform from fun weekend partying to a full-blown addiction.
Related Speakers View all
---
Chris Herren

Former NBA Player & Speaker on Substance Abuse Disor...

Mark Sterner

Mark has been a keynote presenter for the Northeaste...

Mike Dilbeck

Founder of the RESPONSE ABILITY Project Chair of RES...

Steve Ford

Actor & Son of President Gerald Ford

Chris Blackburn

Former contestant on NBC's "The Biggest Loser"

Rick Barnes

Founder and President of Rick Barnes Presents

Charlie Engle

Ultra-Distance Runner & Adventure Sport Specialist, ...

Dr. Lori Hart

Lori has an undergraduate degree in Education from A...

Andrew Zimmern

Four-Time James Beard Award-Winning TV Personality, ...

Ethan Zohn

Winner of "Survivor" Africa, 2x Cancer Survivor, Ste...

Koren Zailckas

Substance Abuse Advocate

Thomas Henderson

Former Dallas Cowboys Linebacker; Drug & Alcohol Add...

Rich Roll

Athlete, Wellness Advocate, Motivational Speaker, Ad...

Matthew Perry

Actor & Recovery Advocate, Known for "Friends"

Richard Lewis

Comedian and Actor; Known for his HBO Specials and "...

Salvatore Fichera

Professional Speaker, exercise physiologist, and cer...

Jamie Lee Curtis

Actress, Activist, Author; Best Known For Her Roles ...

Jerry Bailey

A native of Dallas, Texas, Jerry Bailey launched his...

Ray Haring, Ph. D.

Founder of HealthSpan Communications, professional s...

Nic Sheff

Author & Recovering Addict
More like Toren