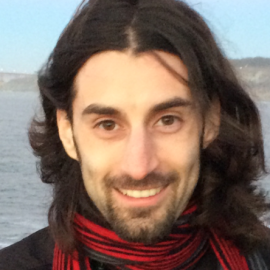 Trent Lapinski
Entrepreneur, Tech Executive, Growth Hacker, Business Developer, Technologist, Cyber Security Consultant, Founder & CEO of Mystic Labs, Founder of CyberChimps
Trent Lapinski is a San Francisco based entrepreneur and product development executive who has been on the forefront of innovation in the WordPress industry. He founded CyberChimps Responsive WordPress Themes in 2011, and was responsible for well over 4.9 million downloads worth of responsive WordPress themes and templates. He helped millions of people launch tens of millions of mobile friendly websites globally, and bootstrapped CyberChimps to well over a million dollars in revenue without investors or advisors.
His life experiences and accomplishments read more like fiction than reality, and he wouldn't have it any other way. Trent is a passionate, honest, truth seeking perfectionist constantly pushing himself and those around him forward.
Trent has an undying quench for wisdom and knowledge and is not afraid to ask the questions and say the things no one else will. This of course gets him into a world of trouble, yet curiosity continues to rule his world.
He has been using a Macintosh computer since the age of 4-years old, grew up backstage at the concerts his Father produced, and ran an Apple news and rumor website in high school. He tested out of high school to attend college early, and then dropped out of college to work for two of the former founders of Myspace at a startup in West Hollywood, in Los Angeles. He eventually moved on to work for Playboy, and a medical research company, before starting CyberChimps.
He is currently host of the Hacker Noon Podcast, an executive for a cloud computing automation platform, and partner at an investor relations consulting firm.
Videos
---
Related Speakers View all
---
Pablos Holman

Futurist, Inventor & Notorious Hacker

Josh Linkner

Best-Selling Author; World-Class Entrepreneur; Found...

R "Ray" Wang

Founder, Chairman & Principal Analyst at Constellati...

Dr. Eric Cole

Technology Visionary & Security Expert

James Benham

Technologist, Entrepreneur, Professional Speaker

Nicole Yeary

Founder & CEO of Ms.Tech

Eric Ries

Entrepreneur & Author of "The Lean Startup"

Ben Casnocha

Award-Winning Entrepreneur; Executive in Silicon Val...

Jack Shaw

Corporate Financial Executive, Software Company Exec...

James Whittaker

Technology Executive, Engineer and Go-To Speaker for...

Jon Steinberg

Founder & CEO of Cheddar; Former President and COO o...

Guy Kawasaki

Chief Evangelist of Canva & Executive Fellow of the ...

Ray Kurzweil

Chairman of Kurzweil Technologies; Inventor; Futurist

Ian Siegel

Co-Founder & CEO of ZipRecruiter.com

Alex Salkever

Futurist, Author of "The Driver in the Driverless Ca...

Ben Wizner

Legal Advisor to NSA Whistleblower, Edward Snowden; ...

Maurice Conti

Chief Innovation Officer at Alpha; Former Director, ...

Jez Humble

Founder & Former CTO of DevOps Research & Assesment,...

Diane Prince Johnston

CEO & Founder of Winnie & Kat; Fashion Entrepreneur

Amy Jo Martin

New York Times Bestselling Author, Founder of Digita...
More like Trent