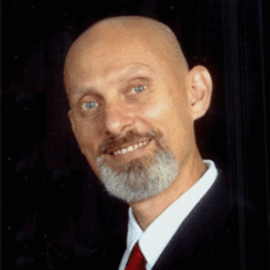 Tron Jordheim
Build your business, grow your people and move your audience with an entrepreneur who can take nothing and turn it into something great.
Tron Jordheim is one of those entrepreneurs who is always making something out of nothing. He started his first business in the sixth grade with a roll of paper towels and a can of window cleaner. He has been at it ever since. He took his interest in protection dog training and created a whole new business model that put him through college. Tron was one of the people who helped New York City start its Police K-9 unit. He ran man-dog security patrols for Pan Am airlines at JFK airport and was the team captain for the United States team that competed at The European Championship for German Shepherd Dog Clubs in 1982. He was sought after as a seminar leader and training advisor for competition dog clubs across the country. When the flip flop in international exchange rates took the profit out of his business of importing German Shepherd dogs from Germany and Austria, Tron went to work as a cold call sales person for the Great Bear Bottled Water Company in New York City. They gave him the Upper West Side of Manhattan, which was the worst performing territory in New York. It wasn't long before it was one of the best performing territories and he was being sent out to work in other markets as a trainer and sales-blitz leader.
Great Bear was eventually taken over by the Perrier Group and its Poland Spring Water division, which made known its intent to eliminate the sales force and fire all the Great Bear middle management people. That's when Tron decided to move to Central Missouri where the commute is short and the prairie wind is bitter. Once in Missouri, Tron saw that a Culligan Bottled Water franchise was trying to make a business grow and went to work to help make that happen.
Tron helped grow the business from 1,200 customers to 6,800. It became the Culligan Bottled Water franchise with the highest per capita penetration of bottled water accounts of any in the 900 plus dealers in the Culligan network. It wasn't long before Tron became a verb. After training and consulting for other bottled water companies and other Culligan dealers, sales people stopped going selling and started going "Troning" to get more customers. His booklet, "Setting Coolers" and his work in the field are two of the reasons many of you use water five gallons at a time. After Coke and Pepsi decided to get into the bottled water business in a big way, Tron decided to look for other opportunities. As it turned out, the massive distribution network of Coke and Pepsi and the convenience of small bottles of water did cause the five gallon water business to plateau dramatically.
And then along came an opportunity to grow the PhoneSmart Off Site Sales Force business from the drawing board. Tron not only grew the roll-over sales support end of the business but also launched a successful secret shopping/quality assurance business unit and an internet lead distribution unit. Tron continues to be sought after as a public speaker, sales trainer and consultant. His success as a speaker and trainer was affirmed when he was recently accepted as a member of the National Speakers Association. The National Speakers Association is the premier group for public speakers in the U.S. There are strict criteria one must meet before being accepted, which puts Tron in with the cream of the public speaking crop. His sessions on sales, marketing, people management and business development are worth the travel.
Related Speakers View all
---
R "Ray" Wang

Founder, Chairman & Principal Analyst at Constellati...

Tim Sanders

Bestselling Author, Technology Pioneer, Expert on Co...

Dave Ridley

Operating Partner for People and Leadership at Riata...

Tim Rooney

Helping Businesses Grow Profitably and Maintain a Wi...

Rich Horwath

Rich Horwath is a national thought-leader on strateg...

Afterburner

US Fighter Pilots & Team-Building Experts

Kelly McDonald

Multicultural Marketing & Business Trends Expert

Ryan Estis

Business Performance Expert & Agent of Change

Tony Alessandra

Premier Communications Expert; Author of "The Platin...

Mike Abrashoff

Former Commander of USS Benfold & Author of "It's Yo...

Mark Q. Holifield

Executive VP of Supply Chain & Product Development a...

Jordan Goldman

Named "One of the top young entrepreneurs in America...

Kirsty Spraggon

‎Talk show host. Speaker. Life absorber. People love...

Kevin Abdulrahman

Kevin Abdulrahman is One Hot Property these days in ...

Tyrone A. Holmes

Coach, Consultant & Author

Jabez LeBret

Generational Speaker, Author, and Marketing Consultant

Robert Carrow

Communication, Public Speaking & Persuasive Presenta...

Peter Bregman

Founder of Bregman Partners, Author & Leadership Col...

Seth Mattison

Co-Founder & Chief Movement Officer of Luminate Labs...

Robert Kriegel

Expert in Sports & Performance Psychology
More like Tron