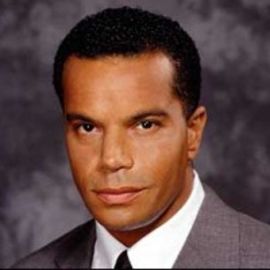 Troy Roberts
Troy Roberts is an American television news reporter and correspondent for 48 Hours Mystery.
Since Troy Roberts was named a correspondent for "48 Hours" in 1998, his reports for the broadcast have ranged from exclusive interviews with New York City's "preppy killer" Robert Chambers and Max Factor heir Andrew Luster to the rise in hate crimes and an investigation into a destructive cult to human research subjects.
Before that, Roberts was a CBS News correspondent (1996-98), reporting for the "CBS Evening News with Dan Rather," "CBS News Sunday Morning" and "CBS This Morning." His assignments as a correspondent for the "CBS Evening News" included investigative stories for the broadcast's "Eye on America" series and the 1996 presidential campaigns of Bill Clinton and Bob Dole. Roberts' coverage of the 1996 Olympic Summer Games in Atlanta and the bombing that occurred during the event earned him an Emmy Award. He also anchored CBS News reports from the 1994 Olympic Winter Games in Lillehammer, Norway, and provided live coverage of many other major international events, including the signing of a Middle East peace agreement and the inauguration of South African President Nelson Mandela.
Roberts served as co anchor of the "CBS Morning News" (1995-96). He joined CBS News in 1993 as co anchor of the overnight broadcast "Up to the Minute." Before that, Roberts was a reporter and anchor for WCBS-TV, the CBS-owned station in New York (1990-93), a reporter for KATU-TV Portland, Ore. (1987-90), and the anchor and producer of a weekly 30 minute news magazine at KPIX-TV, the CBS owned station in San Francisco (1985-87).
Roberts was born in Philadelphia and was graduated from the University of California at Berkeley in 1984 with a bachelor's degree in political science.
Videos
---