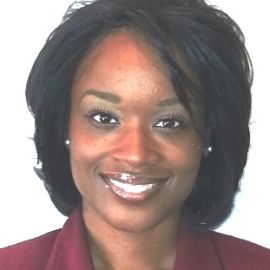 Twanfran Jackson AFC
Fran Jackson is a nationally accredited financial counselor who works as a financial consultant for military members and their families. She has counseled, and trained thousands from around the world on how to be financially responsible, so they can l
Fran Jackson is a nationally accredited financial counselor who works as a financial consultant for military members and families at Maxwell AFB-Gunter Annex. Fran is an alumnus of Alabama State University graduating Magna Cum Laude with a B.S. in Business Administration.
Fran has worked as a financial planner for nearly a decade. She has counseled, and trained thousands from around the world on how to be financially responsible, so they can live life free from financial bondages, and walk in true financial peace.
Fran is passionate about educating people on God's plan for their finances. She gives ordinary people practical advice about how they can experience real financial break through TODAY!
Along with being a certified financial counselor, certified tax specialist, and licensed insurance producer.
She is happily married to the love of her life DeWight Sr. They have two wonderful boys: DeWight Jr. and Joshua
Speech Topics
---
Preparing for Retirement
One third of Americans have saved less than $1000 for retirement.This topic can be overwhelming and confusing. Many are afraid their golden years will be everything but golden.
Fran gives audiences practical advice on how to plan for the years to come. Delivering a complex subject in a simple way that will leave no one guessing on what actions to take to help them achieve their goals.