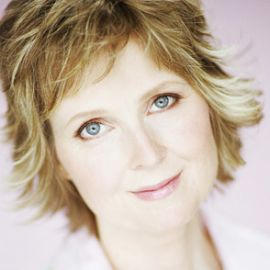 Twila Paris
Christian Music Singer-Songwriter; "How Beautiful"
With 22 albums, 33 No. 1 hits, numerous Dove Awards—including three for "Female Vocalist of the Year"—and over 1.3 million albums sold in the course of her tenure, Paris' career contains almost as many significant milestones as our nation's history. In fact, current events and the tumultuous ups and downs of American history have played an integral part in shaping Paris' songwriting throughout the past 30-plus years of her career.
Her 23rd release, God Shed His Grace – Songs of Truth & Freedom (eOne Christian Music), comes at a pivotal time in history. However, it's a natural progression in the singer/songwriter's career as Paris has always been a loyal patriot, and this album is a self-described "love letter and prayer" for her country.
"I See You Standing" was inspired by the courageous young man who stood in front of the tank in Tiananmen Square. "God Is In Control," arguably one of Paris' most well-known songs, was written in response to her own anxieties about the direction of our nation. Songs like "True North" and "Wisdom" were written with an eye toward culture and government; while "What Did He Die For" was inspired by the 50th anniversary of D-Day, after Paris watched World War II footage on TV, tears filling her eyes.
Paris may have slowed down to focus on family in recent years, but you can hear the urgency in her voice. If anything, she's more passionate than ever before about passing on the values of our forefathers not only to her son but also to the next generation, hoping to instill some national pride in them along the way.
Paris will share songs from God Shed His Grace on the road this spring with veteran artists Michael Card, Steve Green and Wayne Watson on the "Christian Classic Tour."
Logging fewer hours on the road now than in the past, Paris still finds herself busier than ever. Today, her focus is on her son, J.P., whom she home-schools. However, she's still writing and recording out of a heart of passionate belief, as evidenced by her latest collection.