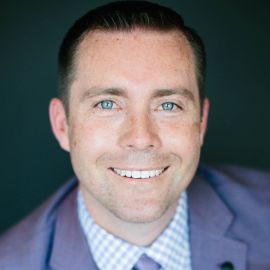 Ty Bennett is the founder of Leadership Inc., a speaking and training company with a mission to empower individuals and organizations to challenge their status quo, cultivate exceptional relationships, and compete in extraordinary ways. He's changing lives – one leader at a time.
When Bennett was 21 years old, he and his brother Scott started a business in direct sales, which they built to over $20 million in annual revenue while still in their twenties. As a young entrepreneur, Bennett continues to engage his team's focus to grow sales. He has developed over 500 sales managers globally with sales and leadership in 37 countries. In his talks, Bennett uses the power of influence and storytelling to provide audiences with tangible techniques that will increase their influence and their impact as leaders and as salespeople.
With a natural ability to engage and empower others, Bennett draws on his experience in the trenches to share real and tangible techniques about the principles of leadership that continue to create his success. The founder of Leadership Inc., who has been featured as one of the Top 40 Under 40, Bennett is a young fresh voice providing interactive presentations that are engaging, dynamic and inspiring.
His clients include some of the most recognizable brands in the world such as Coca-Cola, Subway, Wounded Warrior Project, Blue Cross Blue Shield, and Remax. Bennett has shared the stage with celebrities, Olympians and world-renowned thought leaders such as President Bush and President Clinton.
Bennett's best-selling books, which include "The Power of Influence: Increase Your Income" and "Personal Impact and The Power of Storytelling: The Art of Influential Communication," are used in graduate courses at multiple universities including MIT.
Bennett lives in Utah with his wife Sarah, daughters Andie and Lizzy and sons Tanner and Drew.
Speech Topics
---
The Power of Influence
Objective: Increase your influence and engagement Regardless of the type of company, or the role you play in it, you are in the business of people. Because of that, great leadership is the driving force behind growing your business. Based on his highly rated book, The Power of Influence, Ty shares his philosophies and tools for increasing your influence and impact as a leader. How do you become a good leader? Through influence. How do you become a great leader? By using influence and integrity to engage and inspire others. Learning Outcomes:
What leadership is all about
Skills for becoming "interested" not "interesting"
How to practice the Platinum Rule
Specific ways to invest in your people
Ty's humorous, insightful and interactive presentation will send attendees home as better leaders-making for better and more profitable businesses.
Facts Tell, Stories Sell: Selling Though Storytelliing
People love stories. But more importantly stories engage emotion in people that causes them to respond, take action, adopt your ideas and buy your products. Ty has been described by audiences around the world as a master storyteller, and in this program Ty teaches the art of storytelling as a key communication and influence strategy, covering the mindset, skillset and toolset to be an effective storyteller. Having built a $20 Million business while still in his twenties, Ty has used the skillset of storytelling to sell tens of thousands of dollars in product as well as to inspire his own organization and thousands of audiences from stage.
Follow The Leader: The Three C's That Compel People To Follow You
Through ten years of building an international business and working with leaders in some of the largest companies in the world, Ty has discovered that people only follow three things: the messenger, the message or the mission. As a leader you have control over the three C's that compel others to follow: your character, your communication & your commitment. Through Ty's unique style of inspiration and entertainment, he will bring new ideas and tangible skills that will leave your audience better equipped to lead.
Partnership is the New Leadership
Over the last five years a survey of more than 5000 leaders asked one question?…w?hat do you want from your people?? ?The answer was consistently?…commitment. The Power of Influence_front cover What builds commitment is the leader's approach to building relationships, providing value, creating buy-in and communicating with influence. Using case studies of leaders and organizations whose culture and growth is built through partnership?-?based leadership, Ty Bennett's ?talks ?share? proven strategies and techniques to increase the commitment of your people. ?Takeaways include:
Specific ways to provide value that create influence
How to use stories to communicate a vision that people commit to
Keys to building relationships that last
The Power of Storytelling
Objective: Selling or leading through storytelling In this program, Ty teaches the art of storytelling as a key communication and sales strategy. He provides attendees with the mindset, skill set and toolset to sell effectively through storytelling.
People love stories. More importantly, stories engage emotion which prompts people to respond, take action or buy your products.
We are all in the people business. We are all communicators. We are all involved in selling products, services, ideas. Storytelling is the most influential form of communication because we're all emotional creatures.
We've heard the saying: "people buy based on emotion." The truth is people take action based on emotion. The underlying principle behind storytelling is that it's not about you; it's about the other person. Showing them how your story impacts them and how it pertains to their life creates an influential impact in the sales decision.
Ty's Key Messages:
Humanize your message: make a human connection instead of trying to sell your product
Create the balance between credibility and relatability: buy into the idea that business is about relationships
Engage the emotional, creative side of the brain: people buy from you because they know and trust you; let them in so they like and trust you
Begin a conversation…not about you, about them: ask specifically you-focused questions
Tell the story: everybody struggles with the same challenges…hook them with a struggle and you help them with a solution.
Learning Outcomes:
The science of storytelling
The 5 places to use stories
Present Like A Pro
Objective: engage, relate, influence through presenting You know your material, you are an expert in your field and are up to date on essential information, however…
How do you make it your own?
How do you get clients to engage in your presentation?
How do you stand out among your peers?
Join keynote speaker Ty Bennett to learn The Power of Influential Presentations.
Learning Outcomes: - Explain complex ideas in simple, understandable ways - Share stories that make your presentation real and emotionally moving - Use metaphors that make your material tangible - Present in the way your audience wants to hear - Tie your presentation to the motivational triggers that move your prospects to do business with you
Available as a Keynote (45 – 90 minutes) and an In-Depth Workshop (additional 120 minutes) "I want to tell you about a recent success I had with a public presentation. I was asked to give a speech to a group of high school scholarship students about a week ago, and I didn't know anyone in the room. As you might recall, that's always been tough for me to handle. Not going to lie: I was nervous beforehand – fast heart rate, buzzing in my ears – the usual, basically. But this time I killed it. I was much more confident once I got up on the stage. I knew what I could rely on to engage the audience, and I could hear your encouragement and reminders in my head as I spoke. And despite being nervous, I did believe that I had the skills to get it done. I could see so much more clearly that the audience was connecting with me. I absolutely owe that to our training session together. That boost of confidence from the training is what I really needed. Thanks again!" Janet Benoit, National Restaurant Association
The Psychology of Customer Service
Today, customer service excellence is the difference between status quo and top of the competitive ladder. From every level of leadership to every level of your team, the culture and communication you foster equate either to customer relationships for life – or a revolving door. In this talk, Ty Bennett shares the psychology behind customer service and your organization's growth and retention.
Books
---