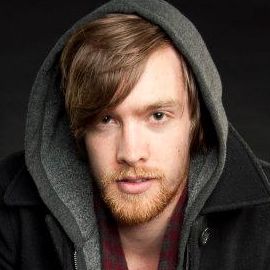 Music in North Carolina has gained a lot of notoriety on a national and even international scale in recent years, in a multitude of genres. From folk/Americana to metal, hardcore, and punk rock, and even to the upper echelons of mainstream hip hop, the North State has put itself on the map by producing some of the worlds most diverse, driven, and sincere artists.
Charlotte, North Carolina's Tyler Brown is no stranger to this atmosphere. Growing up, Brown started playing violin in a strings ensemble for school before his tenth birthday. By thirteen, he had moved to guitar and shortly after began writing music with a hardcore band called "Within Reach" while he was still in high school.
Comeback City, Browns first EP, is more reminiscent of singer/songwriters like Ryan Adams and Nick Drake. You hear soaring, atmospheric, folk-tinged songs of a tormented young man trying to make sense of the world around him in a quality that is beautiful and cinematic, but never overzealous, with lines that get stuck in your head for days.
Brown's project, The Hollows (2013), showcases a songwriter that's more confident with his ideas and who is more aware of his strengths as a songwriter. Brown consistently pulls off the tricky feat of playing moodier and darker, while at the same time providing this sonically patient, comforting feeling that perpetuates through the entire song. Its something that lets the listener know that something is wrong, there is a violent hurricane out there, but if you allow yourself to be resilient, you can be assured that whatever bad things are happening will let up soon and you will know peace again.