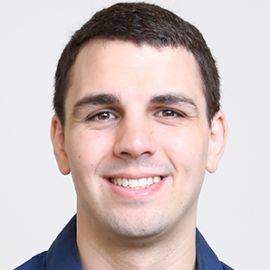 Tyler Clites
Postdoctoral Associate at MIT; Known for Designing Prosthetic Limbs that Communicate with the Nervous System
Tyler Clites is a researcher at Massachusetts Institute of Technology. During his doctoral research, he designed a way to make prosthetic limbs that communicate sensations of joint position and movement directly to the nervous system. The limbs have been used in 12 different patients, and involve a new way of performing amputation surgery and a robotic control system. In 2019, he was named a Forbes 30 Under 30 honoree in healthcare.
Videos
---
News
---
Tyler Clites
Tyler Clites on the #ForbesUnder30 2019 30 Under 30 - Healthcare list.
30 Under 30 2019: Healthcare
Tyler Clites, 28. Postdoctoral associate, Massachusetts Institute of Technology. more. Joshua Cohen, 28. M.D.-Ph.D. candidate, Johns Hopkins University. more.