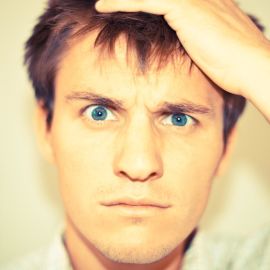 Tyson Jerry
World Record Holder for Distance on Alternative Fuel; Specialist in Alternative Fuel & Transportation; Photographer
A traveler and adventurer, Tyson Jerry achieved the Guinness World Record for Longest Journey by Car Using Alternative Fuel in 2010, and with a passion for photographic storytelling through the natural environment, his camera work has taken him around the world. From sailing across the South Pacific to the remote wilderness of Asia, his photographs tell the tale of each journey capturing the essence of the people, landscape, and wildlife that he encounters along the way.
Tyson isn't content to simply photograph the amazing world he sees around him, he also wants to make positive change. In 2010, he partnered with the Sierra Club and explored nearly every state, province and territory in North America, Tyson drove 38,138 km to break the Guinness World Record, but more importantly spoke to 10,000 students continent wide about ethical consumption and sustainability. The not-for-profit project, Driven to Sustain, generated over 100 million impressions worldwide through major media including — Reuters, Fox News, NBC, CBS, ABC, CBC's – The National, CTV's – NewsNet, The Weather Network, The Toronto Star, The Metro, JALOPNIK, and TreeHugger.
Videos
---
Related Speakers View all
---
Erin Craig

VP, Energy & Climate Practice at 3degrees; Expert on...

Doug Fine

Globe-Trotting Journalist, Award-Winning Climate Cor...

Martin Keller

Director of National Renewable Energy Laboratory & P...

Ramon Mendez

Head of Climate Change Policy, Uruguay

Michael Shellenberger

Founder & President of Environmental Progress; Exper...

Tom Steyer

California Business Leader; Philanthropist and Clean...

Sonia Yeh

Professor, Department of Space, Earth and Environmen...

Richard Munson

Author & Clean Energy Expert

Afra Majid Alowais

Chief Efficienology Officer, SEWA

Mohammed Al Ta'ani

Secretary General, Arab Renewable Energy Commission

Mark Orlowski

Executive Director and, Founder Sustainable Endowmen...

Catherine Wolfram

Director of the Energy Institute & Professor at Haas...

Daniel Schnitzer

Daniel Schnitzer is the founder of EarthSpark Intern...

Wang Tao

Resident scholar in the Energy and Climate Program b...

Vicki Arroyo

Environmental Policy Influencer

Harvey Wasserman

Journalist, Author, Democracy Activist & Advocate fo...

Roger Ballentine

President, Green Strategies Inc.

Rob Harmon

President and CEO of EnergyRM

Robert Ballard

Renowned Ocean Explorer & Scientist

Van Jones

CNN Political Contributor; Author; Human Rights, Edu...
More like Tyson