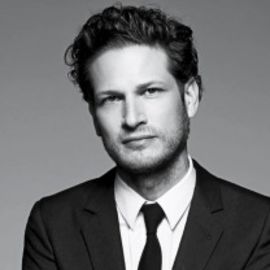 Uri Minkoff
Founder and Chief Executive Officer of Rebecca Minkoff
Uri Minkoff is Founder and Chief Executive Officer of Rebecca Minkoff, a New York-based fashion company.
Mr. Minkoff co-founded the company in 2005 with his sister, Rebecca Minkoff, with the successful debut of a renowned women's handbag collection. Since then, he has carefully guided the label's success. Today, the company distributes both accessories and clothing under the name Rebecca Minkoff LLC, and has grown into a full lifestyle brand.
With more than 14 years of experience as an entrepreneur, Mr. Minkoff has also successfully co-founded healthcare companies, including LifeWorks Wellness Center and Bodyhealth.com, and technology companies Fortis Software and Loop.
He also is Chief Executive Officer of Home Health Works and sits on the boards of Loop and the Tampa Bay Technology Forum. His forward-thinking expertise in technology, healthcare and lifestyle products has provided winning solutions for established brands.