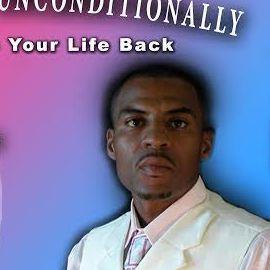 Vernon Byrd
Motivational Speaker & Author of the book Virgo She Did It Her Way and Founder of the Love Yourself Unconditionally Tour.
Vernon L. Byrd is a life coach and the author of the book, "Virgo, She Did It Her Way." The book is based on his own life story.
Mr. Byrd wrote the book to encourage and inspire individuals not to allow their past to determine their future. A survivor and witness of life's twist and turns, Vernon is living proof that struggles and people do not have to tear you down. No matter what you go through or what has happened to you, only you can hold yourself back from achieving your dreams and wanting more out of your life.
Mr. Byrd speaks to various groups and organizations on subjects such as abuse, taking your life back, striving when enemies are holding you down and using "The Mirror." He conducts workshops and seminars based on self growth topics.
Videos
---
Speech Topics
---
Love Yourself Unconditionally Tour Talk & Book Signing
Vernon Byrd will empower your Youth Group, Women's Group, Health & Healing Organization, etc., with a 30 minute inspirational talk, share tips, & an interactive exercise capped off with a 30 minute book signing. Travel & hotel accommodations not included.
Love Yourself Unconditionally Workshop
Meet Author Vernon Byrd and experience his unique Love Yourself Unconditionally Workshop. Interactive and inspiring,Vernon uses "Mirroring" and other techniques to work through your struggles, and empower you to Love Yourself Unconditionally. Red Carpet!
Vernon Byrd's New Author Development Course With Book Cover
This course provides the new author with 14 days of expert consultation covering the tools needed to have creative control to create your first book. Topics (Book Cover Design, Book Format, Bookmarks, Footer, Header, Purpose, Publicity, Synopsis)
Related Speakers View all
---
Amy Oestreicher

TEDx Speaker, author, artist, HuffPost columnist, an...

Dr. Alison Thompson

Humanitarian & Author of The Third Wave

Jessica Cox

World's First Armless Pilot & First Armless Black-Be...

Iris Krasnow

Best-Selling Author & Relationship Expert

Vanessa "The Hebrew Mamita" Hidary

Actress / Performer / Writer / Director

Jackie Joyner-Kersee

Olympic Legend, Philanthropist, American Record-Hold...

Paul F. Davis

Paul F. Davis is a worldwide speaker who has touched...

Poet Ali

Communications Expert, Catalyst Human Connection, So...

Olatorera Oniru

Founder and CEO of Dressmeoutlet.com; an Ecommerce C...

Michelle Kennedy Hogan

Non-fiction writer, Novelist, Adventurer, Mother of ...

Kim Wilson

Kim Wilson, Founder of The Loretta Johnson Global Ab...

Abbey Curran

Former Miss Iowa; Founder of "Miss You Can Do It Pa...

Joseph Covelle

Speaking From the Heart To Help Change Minds

Tonisha Pinckney

Empowerment Beyond Victimization - Author of I AM MO...

Charlie Alejandro

Motivational Speaker, Writer, Actress & Radio Talk S...

Stephen Birchak

One of the top speakers in the nation for how to use...

Martha Williamson

Martha Williamson is a 20-year veteran of the entert...

Sandra Graves

International Keynote Speaker, Life Coach, and Auth...

Lydia Istomina

A powerful and inspirational speaker, writer and sin...

Saundra Dalton-Smith

Physician, Work-Life Integration Researcher & Award-...
More like Vernon