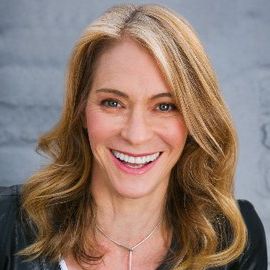 Performing artist and communications catalyst Victoria Labalme brings 20 years of professional theater, comedy, movement, and film to the business community, with a specialty in applying the performing arts to the communications and relationship building industry. She works with individuals and organizations who want to increase their impact; build meaningful and profitable relationships; and reconnect with the creativity and passion to inspire their best work.
A graduate of Stanford University with a distinguished academic record, Labalme has created customized events for Starbucks, IBM, Intel, Enterprise Rent-A-Car, Western Union, Verizon, London Life Insurance, New York Life Insurance, PNC Bank, Irwin Union Bank, State Farm Insurance, McDonalds, Million Dollar Round Table, ADP, AAA, YMCA, Blue Cross Blue Shield, 24 Hour Fitness, Precor, American Heart Association, Chick-Fil-A, Administaff, Bosley, JetBlue University, the NYPD, US GSA, the Canadian Government, and a full range of university and educational institutions.
Her "theatrical keynote" and interactive sessions draw on her decades in show biz with appearances that include: Carolines on Broadway, Stand Up New York, Gotham Comedy Club, HBO's Sex & The City, ABC/Good Morning Americas stage; film documentaries directed by Academy Award nominees; NBC news; television commercials including a 1998 Super Bowl spot; work with legendary mime Marcel Marceau; off-Broadway shows and festival events along with comics from The David Letterman Show and Saturday Night Live.
Through her seminars and private coaching sessions on presentation skills and communication skills, she has worked with literally thousands of presenters and teams CEOs, senior executives, managers and sales teams, financial advisors, consultants, communications directors, professional speakers, administrative assistants, lawyers, and New York Times best-selling authors. Known in the speaking industry as a "Master Performance Coach," Labalme has created and delivered workshops and seminars to professional speakers at The Canadian Association of Professional Speakers and the National Speakers Association and has been a private coach for scores of top presenters in the field.
Videos
---
Speech Topics
---
Communicating in a Crazy-Busy-Nuts World: Getting Off the Conveyor Belt of Life
Do you ever wake up stressed just thinking about your day? Does the week feel like a nonstop "conveyor belt" of commitments and to-do lists? In this comedic, high-energy, entertaining performance, LaBalme takes the challenging issues in your organization and transforms mindsets by delivering practical tools for managing the chaos and inspiring change.
Packed with customized humor and cutting edge commentary, this keynote provides your team with the specific skills needed to move beyond the "crazy busy" mindset, communicate more effectively, and become more productive at work and in life.
The Prism Effect: Tap into Hidden Talents to Transform Your Business & Bottom Line
In this engaging, inspiring, and transformative keynote, Victoria LaBalme delivers a full spectrum of stage and screen techniques to catapult your team's communication and relationship-building skills into an entirely new realm.
Based on her groundbreaking theory and system called the Prism Effect, this performance provides your audience with specific tools to look at their business anew and capitalize on opportunities, listen effectively and communicate with impact, and tap into their own unique talents to "brand with their passion" dramatically improving performance and profitability.
The result: the transformation of everyday business interactions into an art, ultimately positioning your organization and its people in a class of their own.
The Throughline™ Rock The Room
What can your business learn from the performing arts? A lot. What are the stage and screen strategies you must know to deliver your best performance in business and life? From the importance of a clearly defined intention to recognizing which moments you can't afford to blow, Victoria Labalme discusses knowing your "Throughline" and how to "Stage a Meeting." This high content, entertaining and interactive keynote performance is filled with easy-to-apply techniques from the performing arts to get your team to take action. Learn techniques used by the world's best performers to communicate, connect and come alive.
Related Speakers View all
---
Dr. Jackie Freiberg

Corporate Culture & Leadership Strategist, Best-Sell...

Daymond John

"Shark Tank" Investor; Founder & CEO of FUBU; Presid...

Amanda Gore

CEO of The Joy Project; Author & Psychologist; Emoti...

Libby Gill

Leadership Expert, Executive Coach & Award-Winning A...

Jim Cathcart

Sales & Marketing Hall of Fame Speaker

Liz Nead

Executive Business & Life Coach

Mark C. Thompson

Executive Coach & Author

Adrian Gostick

Founder of The Culture Works & Bestselling Author of...

Mimi Donaldson

Speech Coach & Author of "Negotiating for Dummies" a...

Doug Lipp

Former Head of Training at Walt Disney University & ...

Seth Mattison

Co-Founder & Chief Movement Officer of Luminate Labs...

Sally Hogshead

Marketing, Persuasion & Personal Branding Expert; Au...

Joel Zeff

National Speaker and Emcee, Workplace Expert, Author...

Dr. Sheila Murray Bethel

Global Leadership, Change, Motivation Expert; Author...

Emory Austin

Authority on Leadership, Change & Customer Service

Polly LaBarre

Founding Member of the Fast Company Magazine, Co-Fou...

Robert Cialdini

New York Times Best-Selling Author & The Foundationa...

Bill Rancic

"The Apprentice" Winner; Entrepreneur; Star of "Giul...

Josh Linkner

Five-Time Tech Entrepreneur; Hyper-Growth CEO; NY Ti...

Peter Guber

Executive, Entrepreneur & #1 NYT Bestselling Author,...
More like Victoria