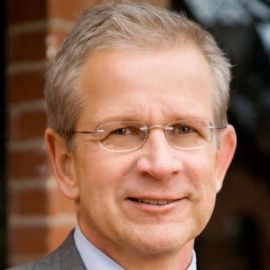 Vince Kuraitis JD, MBA is Principal and founder of Better Health Technologies, LLC. BHT works with healthcare and technology companies on strategy, partnerships and business models, with an emphasis on network effect businesses and platforms.
BHT's clients — both established organizations and early-stage companies — have included: Intel Digital Health Group, Philips Electronics, Office of the National Coordinator (ONC) for Health IT, Amedisys, Alere/RMD, Joslin Diabetes Center, Ascension Health System, Matrix Medical Network, Samsung Electronics, Siemens Medical Solutions, Medtronic, Varian Medical Systems, Disease Management Association of America, and many others.
Vince brings 30+ years health care experience in multiple roles: President, VP Corporate Development, VP operations, management consultant, and marketing executive. His consulting and work projects span 150+ different health care organizations, including hospitals, physician groups, IT, medical devices, pharma, health plans, disease management, home health, and others. The working title of his forthcoming book is Platforming Healthcare: From Hoarding to Sharing!