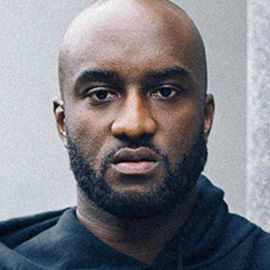 Virgil Abloh is an American fashion designer, DJ, and music producer who has been the artistic director of Louis Vuitton's men's wear collection since March 2018. Apart from his work at Louis Vuitton, Abloh serves as the chief executive officer of the Milan-based label Off-White, a fashion house he founded in 2013.
Abloh entered the world of fashion with an internship at Fendi in 2009 alongside rapper Kanye West. A year later, West appointed Abloh the creative director of his creative agency, DONDA. In 2011, West asked him to serve as the artistic director for the 2011 Jay-Z/Kanye West album Watch the Throne. In 2012, Abloh launched his first company, Pyrex Vision, a small boutique of couture streetwear. Abloh founded his first fashion house and second business overall in 2013 with the high-end streetwear brand Off-White. He would be named artistic director of Louis Vuitton's menswear ready wear line, marking him the first person of African descent to lead the brand's menswear line, as well as one of the few black designers at the helm of a major French fashion house.
Time magazine named him one of the 100 most influential people in the world in 2018.
He graduated from the University of Wisconsin–Madison in 2002 with a Bachelor of Science degree in civil engineering.He received his Master of Architecture at the Illinois Institute of Technology in 2006.
Videos
---