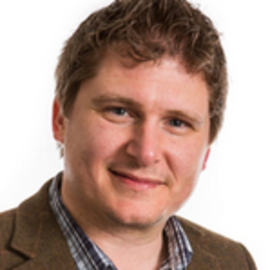 For Social Media look no further.
Warren is a serial entrepreneur an inspiring speaker and a natural connector with a huge UK network.
He has been working in the events industry for over 20 years with several other business interests along the way.
In 2006 Warren Founded www.Business-Scene.com a UK online business community with hundreds of thousands engaged members and over 2m subscribers.
Business Scene profiles over 14,000 UK business events and is a directory of the people that attend them broken down by geography.
Since 2004 Warren has been speaking to audiences internationally about the following topics;
Social Media Marketing - 3 Strategic steps to achieve ROI
What the Hell is Social Media?
Networking - The Relationship Economy
Warren's audiences vary from small business owners to corporate events to charities and public sector and he reguarly bespokes content to be relevant.
Videos
---
Related Speakers View all
---
Gillian Muessig

Thought Leader in Global Entrepreneurship

Lisa Van Allen

Executive Coach and Spiritual Director to Mission-Dr...

Roberto Alas

Reaching and identifying the potential in every sing...

Christi Tasker

Social Media Branding Queen and Keynote Speaker

Ian Stirling

Speaker on Business Growth, Franchising and developi...

David Nour

Social Networking Strategist

Nicholas de Wolff

Digital Media & Brand Strategy; Economic & Social Tr...

Micah Solomon

Customer Service & Experience Consultant

Warren Knight

UK's leading expert in Social Media and Digital Comm...

Ford Saeks

Business Growth & Internet Marketing & Social Media ...

Marty Stratton

Entrepreneur Spirited Speaker; Driven for Your Success!

Jerry Fletcher

CEO of Z-axis Marketing, Inc; Expert Business Speaker

Alistair Gleave

innovator, thinker and empowering speaker

Ron Immink

Business book nerd, entrepreneur, founder of smallbu...

Pam Moore

CEO & Founder Marketing Nutz, Social Business Strate...

Tim Houston

Bestselling Author, Speaker & Entrepreneur

Jay Handler

Speaker, Radio Host & Author of "The 8 M's of Market...

Barbara Rozgonyi

Elevating Events with Creativity and Innovation via ...

Helen Dowling

Speaker and Trainer on Marketing and Sales

Candace Reese

The CEO Pundit: Empowerment Speaker, Inspirational C...
More like Warren