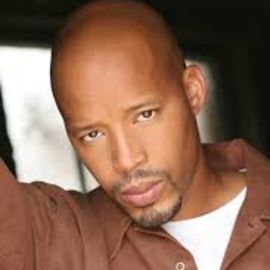 Warren G.
Warren Griffin III, better known by his stage name, Warren G, is an American west coast rapper and hip hop producer.
Warren G grew up in Long Beach, California listening to his parents' collection of jazz, funk and soul; nurturing a deep love for music.
In 1990, he formed the group 213, named after the Long Beach area code, with his friends Nate Dogg and Snoop Dogg. The current area code in Long Beach, California is 562.
While practicing with "213," and working a full-time job, the young Warren used all his free time on creating his own sound and aspired to make it big.
The trio "213" dissolved when two of its members signed with Death Row Records.
Although Warren G had the option of joining Death Row, Warren preferred, from the very beginning of his career, to focus primarily on his solo career.
Throughout his early solo career, Warren G worked with artists like MC Breed and 2Pac, but his big break came when his vocal collaboration with Mista Grimm, on "Indo Smoke", appeared on the Poetic Justice soundtrack in 1992. His outstanding rap lead to a serious collaboration with Dr. Dre. Dedicated to hard work, that same year, Warren G made major contributions to Dr. Dre's album The Chronic, released in December 1992, including sampling for "Nuthin' but a G-Thang".
Worldwide recognition as a solo artist came immediately after Warren G dropped the smash hit "Regulate"; a duet with Nate Dogg, which topped the charts in 1994. The accompanying album Regulate...G Funk Era went triple platinum with "This D.J." becoming his second Top 20 hit. One year after its release, the album had sold four million copies worldwide, with three million of those sold in the US (certified 3x platinum). Had Warren G signed with Death Row, he would have been one of the label's biggest selling acts at the time.
1994 would also see Warren G doing a track with former NBA Slam Dunk Champion and NBA All-Star Cedric Ceballos on B-Ball's Best Kept Secret a rap album with tracks done almost exclusively by early 1990s NBA players. He would score a #2 hit on the UK singles chart with Adina Howard with "What's Love Got to Do With It", from the soundtrack album to the movie Supercop.
Warren G's second album was entitled Take a Look Over Your Shoulder (Reality) and was released in 1997. It featured two singles: The hit "I Shot the Sheriff "(US #20, UK#2), a gold single in the US; and "Smokin' Me Out" (US #35, UK#14). The album went double platinum in America, selling two million records.
Together with the Norwegian superstar soprano Sissel Kyrkjebø, Warren G had a hit in several European countries in 1998 with "Prince Igor" on the concept album The Rapsody Overture. The album combined American rappers with European opera singers. Sissel sang an aria from Borodin's opera Prince Igor during the chorus, while Warren rapped.
Warren G had signed to the independent label Restless Records by the release of his third album I Want It All in 1999. The album offered a jazz-rock fusion style and featured a host of guests including Snoop Dogg, Mack 10, Kurupt, and Eve. The first single, "I Want It All" (US #23), sampled the song "I Like It" by DeBarge and went gold. Second single "Game Don't Wait" peaked at #58 on the US R&B Chart. The album was certified platinum in the US.
For his fourth album, Warren G returned to major label distribution as Universal Records released his The Return of the Regulator in 2001. The album had one single released, "Lookin' at You", which peaked at #72 on the R&B singles chart. By 2004, Warren G, Snoop Dogg, and Nate Dogg had reunited their group 213 and released the album The Hard Way on TVT Records, which contained the single "Groupie Luv". The song topped at #48 on the R&B Chart. The album, however, peaked at #4 on the US Top 200 Album Chart, and was certified gold.
Warren G released a new album on October 11, 2005, called In the Mid-Nite Hour. In December 2005, he signed with UniqueInc LTD (UK) for the UK & Éire, Craze Productions of London is doing the digital distribution and sales on Mobile and online and Hawino Records for the North America release. Warren G also appeared on Celebrity Fit Club.
In 2006, he produced the theme song for Ice Cube's TV show, Black. White. On March 22, Warren G made a song called "Mr. President", addressing the 2008 presidential candidate race and encouraged everyone to vote. He also appeared in Celebrity Rap Superstar as a mentor.
Three of Warren G's albums have featured a song by 213: "Game Don't Wait" appeared on his third album I Want It All; "Yo' Sassy Ways" appeared on his fourth album The Return of the Regulator; and "PYT" appeared on his fifth album In the Mid-Nite Hour.
In 2009 he released his 6th studio album titled The G Files.
After the death of Nate Dogg in March 2011, Warren G released the song "This Is Dedicated To You" to honor his childhood friend and close musical collaborator.
The song received positive reviews and continues to perform well. To honor the life and work of Nate Dogg, all proceeds from the sale of this song go directly to Nate Dogg's mother, family, and charity organization.
Although deeply affected by the death of Nate Dogg, Warren G has carried on as a solo artist and works on multiple projects.
He has made multiple public appearances to promote various charities and musical venues.
Overall, Warren G has sold eight to ten million records.
The week of August 1 to August 6, 2005, was dedicated as the "Warren G Week" by the Mayor of Long Beach.
In April 2011, Warren G and Chris Kanik teamed up to promote a new natural male enhancement supplement called Affirm XL
Warren still prefers to work independently and exploring different avenues. Work has included rapping, acting, singing and producing music for both TV and film. He is committed to featuring new artists and works with young talents to produce new music consistent with the G-Funk style.
Warren G is currently in studio working on a new album, which is scheduled for release sometime mid-summer 2012.
On April 23, 2012 he released his new single "Party We Will Throw Now!" off his upcoming EP, featuring Game and the late Nate Dogg.
Videos
---
Related Speakers View all
---
Colin Munroe

Colin Munroe is a Canadian singer-songwriter and rec...

T Pain aka Faheem Najm

Faheem Rasheed Najm, who goes by his stage name T-Pa...

Bell Biv Devoe

American R&B Musical Group Spin-off from New Edition

Sasha

Welsh DJ and record producer

Graffiti6

Graffiti6 is a collaboration founded in London in 20...

Jon B

Jon B is a consummate artist, an accomplished musici...

Salt-N-Pepa

Grammy Award-Winning Hip-Hop & Rap Girl Group Known ...

Verse Simmonds

Songwriter, recording artist, producer

K'Jon

R&B singer; 2009 solo debut album, I Get Around, rea...

Jungle Brothers

The Jungle Brothers are an American hip hop group th...

Woodkid

Woodkid is Yoann Lemoine, previously known for his c...

Yo Gotti

Rapper

Mark Ronson

Award-Winning Music producer and DJ

KRS-One

KRS-ONE—Hip Hop Master Teacher

The Floozies

Producer/Guitarist Matt Hill and drummer Mark Hill f...

Felix Cartal

Felix Cartal, is a Canadian electronic music produce...

Anjulie Persaud

Canadian Juno Award Winning singer and songwriter

K-Ci & JoJo

K-Ci & JoJo are an American R&B duo, consisting of b...

Youth Lagoon

Trevor Powers, whose stage name is Youth Lagoon, beg...

Calvin Harris

Scottish DJ, Singer-Songwriter & Record Producer Kno...
More like Warren