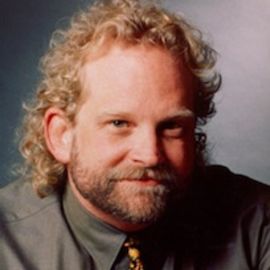 Watts Wacker
Futurist & Commentator
Watts Wacker is one of the most celebrated and influential minds in modern business. A professional speaker, best-selling author, political commentator and social critic, he is one of the world's most respected futurists. His uncommon versatility and vision has allowed him to help the world's top corporations and organizations navigate the sea of change that is taking hold in the new millennium. He has been the futurist at SRI International, the legendary Menlo Park think tank, and spent ten years as the resident futurist at the preeminent social research organization, Yankelovich Partners.
As founder and director of FirstMatter LLC, Wacker has focused his attention on creating a new kind of think tank and he describes himself as a twenty-first century alchemist as well as "a cross between James Brown and the unknown comic, (the hardest working nobody in the business.)" His speaking style has earned Wacker as credits as being one of the best storytellers today. His book, The 500 Year Delta was an international bestseller, translated into ten languages and was an "editors choice" top five selection on the Amazon.com book list for 1997. The Delta was also selected for the NASA library. Wacker's second book, The Visionary's Handbook is required reading at many of the world's finest business schools and received outstanding reviews. Both books were coauthored with Jim Taylor.
Recent work includes contributing, editing and ghost writing numerous books, broadcast commentary as well as magazine and journal articles. His third book, The Deviant's Advantage received a tremendous reviewer response including from Time Magazine, Fortune, The New York Times, and The Harvard Business Review. His fourth book, What's Your Story? Storytelling to move markets, audiences, people and brands, was released in August 2007 and both books are co-authored with Ryan Mathews. Wacker and his "wizardry practice" have been featured in the media the world over. He has been labeled a "must quote" by the Associated Press.
Wacker was the original consulting pollster to the Fox News Division and directed the Time Magazine Poll. While at Yankelovich Partners he also managed the preeminent trends prediction service in the United States, for ten years. Wacker's additional previous experience also includes management positioning in the health, beauty, toy and food industries, and ownership and operation of two radio stations outside Corpus Christi, Texas. Wacker holds degrees from both Tulane University and the University of Texas in Austin as well as a research fellowship at The Institute for Constructive Capitalism. He has lectured at many colleges and universities around the world.
Speech Topics
---
The Consumer Agenda…
Lifestyles
Retailing
Value chain
New products and services
Media consumption
Advertising
Promotion
Public relations
Relationship management
Economics Agenda…
Value and wealth creation
Economic theory
Application of "new" business models to your business
Globalization
Technology Agenda…
Virtual reality
Artificial intelligence
Telecommunications
Information technology
Telematics
Bio/genome or "pharmacogenomics"
Ethics and technology
Nano-science
The history and the future of physics
Biologic metaphor and its transfer to business and life
Quantum technology
Governance Agenda…
Globalization
Liberal democracy
Geo-politics
Policy issues
Military issues
The Social Agenda…
Leisure
Nature of families
Work
Nature of community
Social trends
Children
The search for values
Aging
More generations living on earth
The definition of culture
Globalization of culture
Art and design
Science
Philosophy
The "media-centric" life
Institutional deconstruction and renewal
Secular fundamentalism
Business Subjects…
Leadership
Strategy
People management
Creativity and innovation
Execution
Communications
The Consumer Agenda, The Technology Agenda, The Social Agenda, The Economy Agenda, The Governance Agenda
News
---
Businesses get goodwill by giving away services for free
Out: a day's work for a day's pay. In: a day's work — for free.
In the midst of this job-eating, business-depleting recession, some entrepreneurs — particularly owners of small businesses — are taking a step few could have seen even one year ago: working for free for their best clients.
Related Speakers View all
---
Richard Florida

Leading Urbanist, Economist & Author of "The Rise of...

Tim Sanders

Bestselling Author, Technology Pioneer, Expert on Co...

Michael Rogers

MSNBC's 'The Practical Futurist' & Technology Expert

Gary Hamel

Internationally Renowned Expert on Business Strategy...

Jim Carroll

One of the World's Leading Global Futurists, Trends ...

Don Peppers

Marketing and Sales Futurist; Customer Experience Th...

Daniel Burrus

Technology Futurist, Business Strategist & Hall of F...

Jeremy Rifkin

Leading Global Technologist, Futurist, Authority on ...

Geoffrey Moore

Organizational Theorist, Management Consultant & Author

Dan Ariely

Behavioral Economist; Professor at Duke University; ...

Clay Shirky

Expert on New Technology & Social Media, & How They ...

James Canton

Futurist, Author & Visionary Business Advisor

John Zogby

Trendspotter & Leading Pollster

John Wood

Founder & Board Co-Chair of Room to Read; Former Mic...

Peter Guber

Executive, Entrepreneur & #1 NYT Bestselling Author,...

Igor Beuker

World Authority on Marketing and Media

Afterburner

US Fighter Pilots & Team-Building Experts

Maddy Dychtwald

Co-Founder & Senior VP of Age Wave, Author & Changin...

Sir Richard Branson

Businessman & Founder of Virgin Group

Paul Orfalea

Founder of Kinko's, Philanthropist-Chairman of the O...
More like Watts