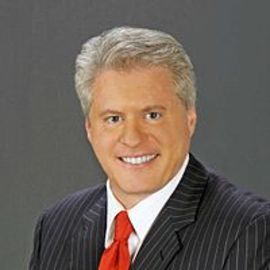 Wayne Allyn Root
Wayne Allyn Root Wayne Allyn Root Capitalist Evangelist and Serial Entrepreneur #1 National Best-Selling Author
Wayne Allyn Root is a dynamic, telegenic, charismatic, passionate Capitalist Evangelist and conservative media powerhouse. He is a former presidential candidate, the 2008 Libertarian vice presidential nominee, and a favorite speaker at both business and political events across the globe. His speeches on the topics of business success, economics, entrepreneurship, salesmanship, leadership and motivation always end with standing ovations.
With his RELENTLESS Presentation, Wayne tells the amazing story of his rise from blue-collar S.O.B. (son of a butcher)…to Valedictorian of his class…to Ivy League graduate…to CNBC anchorman and host…to television creator and producer...to entrepreneur and self-made millionaire…to nationally known Las Vegas oddsmaker…to American television celebrity known as "the King of Vegas"…to major political figure, Presidential candidate, and Vice Presidential nominee…to best selling author…to national political columnist and commentator, as seen on FOX News Channel. Wayne's newest blockbuster book, "The Ultimate Obama Survival Guide" became a #1 national bestseller.
Today, Wayne's opinions are read in Forbes, Wall Street Journal, TIME magazine, Investors Business Daily, Fortune, Worth, Equities, The Financial Times, Success, Entrepreneur, Millionaire, The Robb Report, and at FoxNews.com. His career was profiled by CNBC.
Wayne is a regular guest on Fox News Channel, and makes over a thousand media appearances annually. He is a columnist and contributor reaching over 70 million readers at FoxNews.com, TheBlaze.com, Forbes.com, HumanEvents.com, Newsmax.com, PersonalLiberty.com, TownHall.com, Breitbart.com, and has written regularly for the Washington Times.
It has been a 30-year journey filled with laughs, tears, suspense, tenacity, passion, dramatic ups and downs, phenomenal failures and magnificent, magical success. Wayne's story is combination roller-coaster ride and adrenaline rush. It is the story of a remarkable man who will never accept the word "NO!" Who will never say die. Who will never let critics slow him down. Who will find a way to overcome any challenge. Who will beat any odds. Who will never, never, never, ever give up. Who understands that nothing is impossible, as long as you are RELENTLESS.
As a speaker, Wayne presents business keynote addresses at business conferences and conventions across the globe. He has spoken in UK, Italy, Costa Rica, Jamaica, Puerto Rico and many other locations to business crowds as big as 10,000. His biggest political audience was a speech to over 40,000 in Dallas, Texas.
Wayne was honored to be chosen- out of all the business speakers in the world- as the opening speaker for the prestigious "FreedomFest Investment Conference" to a crowd of over 2500 global investors, for the third consecutive year in July 2013 (the first time in history that has happened). He was also chosen as a speaker this year at CPAC in Washington DC- alongside Mitt Romney, Newt Gingrich, Donald Trump, Sarah Palin, Congressman Paul Ryan, U.S. Senate Majority Leader Mitch McConnell, and Senator Rand Paul.
Wayne's proudest achievement is sharing his secrets of success with his audiences. Wayne shows anyone how to institute the same energy, spirit, passion, motivation, enthusiasm, tenacity, and "Never-Say-Die" attitude that he has used to succeed beyond his wildest dreams in the worlds of business, politics, sports, entertainment, media, and publishing.
Because of his success in so many prestigious fields, Wayne was awarded his own granite star in the Las Vegas Walk of Stars (one of 60 legends in Las Vegas history). He resides in Henderson, Nevada with his wife and four children- Dakota, Hudson, Remington, and Contessa. His web sites are ROOTforAmerica.com and ROOTofSuccess.com.
Wayne is not just "the King of Vegas." He's the kingmaker- he'll show anyone how to become the king of their world!
Wayne Allyn Root is RELENTLESS!
Related Speakers View all
---
Mark Victor Hansen

Founder & Author of Chicken Soup for the Soul Book S...

Keith Ferrazzi

CEO of Ferrazzi Greenlight, Inc. & Bestselling Autho...

Phil Steffen

Educator, record-breaking salesperson, management ex...

Troy Hazard

Troy Hazard is the recent Global President of the el...

Alan Parisse

Leadership, Marketing & Change Management Expert

Rob Waldo Waldman

Decorated Fighter Pilot; Power of Relationships & Tr...

Robert Stevenson

Business Speaker & Author of "How to Soar Like An Ea...

Billy Riggs

Motivational Illusionist, "Grand Illusions"

Mike Rayburn

Thought Leader, Artist & Entertainer

Dr. Nido Qubein

Award-Winning Speaker and Author, President of High ...

Giovanni Livera

Motivational Speaker & The Official Magician of the ...

Peter Hillary

Adventurer / Entrepreneur / Author

Ruben Gonzalez

Incredible Olympic Story; Best-Selling Author; Award...

Mark Fournier

3-Time EMMY Award-winner; Founder of Ucoach Universi...

Ed Foreman

From a farm boy to a self-made millionaire by the ag...

John Cassis

Former Professional Baseball Player for MLB's Califo...

Jack Canfield

Co-Author of "Chicken Soup for the Soul" Series; Pea...

Marcus Buckingham

Peak Performance Expert, Best-Selling Author, Resear...

Les Brown

Motivator, TV Personality & Best-Selling Author

Michael Bergdahl

Former Wal-Mart Executive, Best Selling Author and H...
More like Wayne