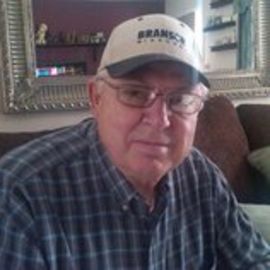 Wendell Fowler
Syndicated health columnist, author of "Eat Right, Now!" and "The Dawning of the Age of Asparagus: Give Peas a Chance!", Whole Foods Expert
When hiring a motivational speaker for your next event, keep in mind that laughing brains are more absorbent! Syndicated health columnist Wendell Fowler has corporations, organizations, and social groups all over America laughing their way to better health. A nutritional boot camp!
Chef Wendell knows what he's talking about. Healthy eating helped him lose 100 pounds and overcome a self-abusive lifestyle-binge drinking, smoking, obesity, depression. Doctors predicted his atrial fib and congestive heart failure would soon be fatal. That was-1988! Today he shares his motivating story of how a positive attitude, moderate exercise, and eating whole foods saved his life—and how easy it is to improve the lives of your employees, family, or friends . Wendell will help you transcend tradition food paradigm.
An appearance by Wendell can lead to reduced stress and accidents on the job, fewer sick days and a better, more productive life for your employees or family. You owe it to yourself to discover what good, wholesome food can do for our clarity of mind, body and spirit — and what a great, entertaining speech can do for your business or special group.
CredentialsHost, Eat Right, Now! cooking segments, "Daybreak," WISH CBS (Channel 8)
Syndicated columnist, Eat Right, Now! 
Gold Medal Author, Eat Right, Now! and The Dawning of the Age of Asparagus: Give Peas a Chance!
Proprietor, Fowler Catering, Indianapolis
Former In-Flight caterer for the National Basketball Association         
Former Maitre'd de Hotel at 4-Star Adams Mark Hotel, Indianapolis
The Deli Haus Restaurant, and various waterfront seafood restaurants and kosher delis, Boston
Awards
2005, Gold and Silver Medals, North America Mature Publishers Association (NAMPA): Indianapolis Prime Times column
2004, Bronze Medal , The National Mature Media: Indianapolis Prime Times column
2002, Silver Medal , Magazine/Newspaper Article Series, NAMPA: Indianapolis Prime Times column
2002, Merit Award , National Media Awards (in competition with national
Publications such as Modern Maturity and Prevention Magazine):            
Indianapolis Prime Times column
2001, Gold Medal, NAMPA: Indianapolis Prime Times column
2001, Silver Medal, NAMPA: Indianapolis Prime Times column
1993 and 1992, Bronze Medals, The American Culinary Association Invitational Competition, Indianapolis
Chef Fowler's Programs will Teach You:
· This workplace awareness program could significantly **reduced annual medical 
   claims** per employee
· American C.E.O.'s are urged to watch the waist line of the global workforce as well as the bottom line
·  The workplace is an important location for successful prevention strategies
·  Is your food feeding you or depleting your career
·  Healthy employees create a healthy bottom line
·  Positively impact your brand
·  Increase productivity
·  Gain from improving employee health by increased productivity·  Control sickness insurance costs
·   Only 3% of spending in the industrialized world goes towards disease prevention
·   Stem the flow of skyrocketing medical claims
·  Reduce incidents of disability by chronic disease
·  Reduce on-site injuries
·  Provide employee tools to improve their health and manage medical costs
Videos
---
Related Speakers View all
---
Kayla Itsines

Personal Trainer, Author, Entrepreneur, Creator of B...

Bob Harper

Personal Trainer & Former Host of "The Biggest Loser...

Rocco DiSpirito

Celebrity Chef, Cookbook Author, & TV Personality

Ronni Litz Julien, MS, RDN/LDN

Nutritionist, Author & Media Health Expert

Wendi Michelle

Health Coach & Author

Ann Kulze, M.D.

Wellness Expert, Physician, Bestselling Author, Foun...

Danna Korn

Known as "The Gluten-Free Guru"

Courtney Nichols Gould

Co-Founder & Co-CEO, SmartyPants Inc.

Dr. Mehmet Oz

Cardiothoracic Surgeon; Host of "The Dr. Oz Show;" C...

Dr. Holly G. Atkinson

Award-Winning Medical Journalist

Dr. Ian Smith

Doctor, New York Times Bestselling Author, Medical C...

Richard Simmons

Fitness Instructor, Actor, Video Producer Known for ...

Jamie Oliver

Celebrity Chef, Bestselling Author & TV Personality

Jillian Michaels

Leading Fitness Expert, Certified Nutritionist, Reno...

John La Puma

Physician, Celebrity Chef, Bestselling Author and Ho...

Laila Ali

Undefeated Four-Time World Champion Boxer & Lifestyl...

Abby Kircher

CEO & Co-Founder of Health-Food Startup Abby's Better

Dr. Steven Gundry

Cardiothoracic Surgeon, Heart Surgeon, Medical Resea...

Kurt Seidensticker

Founder & CEO of Vitalproteins

Koya Webb

Spiritual Health & Wellness Educator
More like Wendell