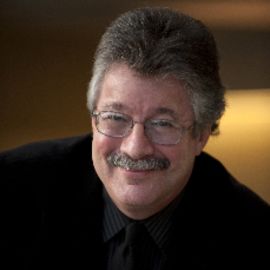 Winn Schwartau
Winn Schwartau balances his time between writing, lecturing, teaching and building corporate and national security-awareness programs and consulting to multinational organizations and governments worldwide
Winn Schwartau, one of the country's leading experts on information security, infrastructure protection and electronic privacy is often referred to as "the civilian architect of information warfare." He coined the term "Electronic Pearl Harbor" and was the Project Lead of the Manhattan Cyber Project Information Warfare and Electronic Civil Defense Team. Today, he balances his time between writing, lecturing, building corporate and national security awareness programs and consulting.
Schwartau's recent book, Cybershock is a non-technical look at hackers, hacking and how security affects families, companies and nations. It is meant for the average computer user or for organizations to help make their staffs aware of security concerns in the workplace.
His prior critically acclaimed publication Time Based Security, (1999) redefines the needs and premises of information security by offering a means to measure security in the protection of networks. His first non-fiction book, Information Warfare: Chaos on the Electronic Superhighway is the seminal work on the subject and became an instant 'must-read' security classic. It is a compelling, analysis of personal privacy, economic and industrial espionage, national security and defense. He calls for the creation of a National Information Policy, a Constitution in Cyberspace and an Electronic Bill of Rights. The sequel, Information Warfare: Cyberterrorism, Second Edition, was released in 1997. Published in May of 1996, his Complete Internet Business Toolkit is one of the first books to ever be banned from export out of the United States. He was a major contributor to both of AFCEA' s Cyberwars Books and several international books on CyberWar and Espionage.
Mr. Schwartau is also the author of the prophetic 1991 novel, Terminal Compromise which details a fictionalized account of an information war waged on the United States. This book predicted a number of cyber-events, including the Clipper Chip, chipping, magnetic weapons' assaults, data and hardware viruses, to name a few. He other popular writings include CyberChrist Meets Lady Luck and CyberChrist Bites the Big Apple, which cover underground hacker events, Firewalls 101 for DPI Press, Information Warfare, Mehrwert Information (Schaffer/Poeschel, Germany), for Introduction to Internet Security for DGI and MecklerMedia, several chapters for Auerbach's Internet and Internetworking Security Handbook and Ethical Conundra of Information Warfare for AFCEA Press.
With hundreds of credits to his name, his articles and often controversial editorial pieces have appeared in Wired, NY Times, Information Week, Network World, ComputerWorld, Network Security, St. Petersburg Times, Internet World, Virus Bulletin, Security Management, Infoworld, PC Week, etc. He has been profiled in magazines and newspapers around the world.
As an acknowledged global expert in the field of information security, Mr. Schwartau has testified before Congress, advised committees and has consulted as an expert witness. He appears regularly TV shows such as Larry King, Nightline, CNN, ABC, CBS, NBC, CNBC, Australian TV, as well as hundreds of radio shows nationwide. He has been featured on dozens of documentaries including the Discovery Channel, A&E, History, BBC, CBC, Encounters, Now It Can Be Told among others.
Past President, American Computer Security Industries, Inc. Mr. Schwartau developed the COMPSEC security technology, which is the foundation of the Novel's C2 secure Netware. His work has received a coveted slot on the National Computer Security Center's (NSA's) Evaluated Product List. He also developed the ENIGMA and ENIX.SYS security systems.