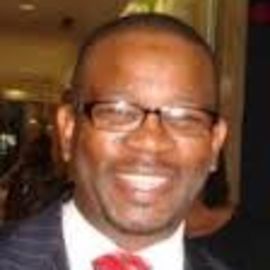 Xolela Mangcu
Nonresident fellow in Foreign Policy at Brookings and the executive chairman of the Platform for Public Deliberation at Wits University in Johannesburg
Dr Xolela Mangcu is an internationally respected analyst and commentator and often quoted in South African media.
Based at the University of Cape Town, he is a non-resident Senior Fellow at the Brookings Institution in Washington D.C. He was Executive Director of the Human Sciences Research Council and has held fellowships at Harvard University; the Massachusetts Institute of Technology and the Rockefeller Foundation. He also chairs the prestigious Sunday Times Alan Paton Awards.
Mangcu has written weekly columns for the Sunday Independent, Business Day and the Weekender, and is a guest analyst for the BBC, CNN and Al-Jazeera. He has authored and co-authored six books, the latest Becoming Worthy Ancestors: Archive, Identity and Public Deliberation in Democratic South Africa.
The Sunday Times has called Mangcu 'possibly the most prolific public intellectual in South Africa.' Peter Vale, professor of humanities at the University of Johannesburg described him as 'the most interesting, certainly the most engaging voice amongst the new generation of public intellectuals in South Africa.'
Mangcu grew up alongside Steve Biko and in writing this book is fulfilling a life's dream.