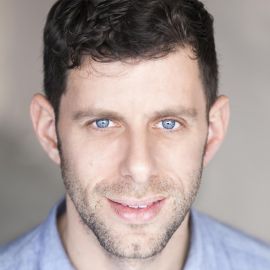 Yuval Sharon is a director and producer of opera expanding the possibilities of where, when, and how opera can be performed. As founder and artistic director of The Industry, a Los Angeles–based production company, Sharon brings together singers, instrumentalists, and emerging technologies in nontraditional performance spaces, transforming opera from an experience of passive listening to one that is immersive, multisensory, and mobile.
As founder and artistic director of The Industry, Sharon has directed and produced the works including Crescent City (2012) and Christopher Cerrone's Invisible Cities (2013) which was performed in Los Angeles's Union Station. In the fall of 2015, Sharon premiered Hopscotch: A Mobile Opera for 24 Cars, in which the audience is transported from location to location around Los Angeles in limousines, and at each stop, as well as in the vehicles themselves, singers and musicians enact a story of love, loss, and a mysterious disappearance.
As well, Sharon has directed and produced War of the Worlds (2017) and smaller-scale works as part of The Industry's First Take and Second Take series.
He is currently an artist-in-residence at the Los Angeles Philharmonic and has also directed productions at the Vienna Staatsoper, Cleveland Orchestra, San Francisco Symphony, and Carnegie Hall, among other venues. In 2017, he was named a MacArthur'Genius Grant' Fellow, and the following year, Sharon will be the first American to direct a production (Lohengrin) at the Bayreuth Festival.
Sharon's dedication to realizing both contemporary and canonical operatic works beyond the constraints of traditional presentations is infusing this dramatic musical genre with a new vitality and attracting a new generation of enthusiasts and patrons.
He received a B.A. (2001) from the University of California at Berkeley.